COVINGTON, La. — National Farm Safety and Health Week will be held Sept. 19-25.
AgriSafe will host two free safety-centered webinars each day.
Focus areas:
• Sept. 20 — Tractor and rural roadway safety.
• Sept. 21 — Overall farmer health.
• Sept. 22 — Safety and health for youth in agriculture.
• Sept. 24 — Agricultural fertilizer and chemical safety.
• Sept. 25 — Safety and health for women in agriculture.
The agriculture industry is the most dangerous sector in America with 573 fatalities, an equivalent of 23.1 deaths per 100,000 workers, according to the U.S. Bureau of Labor Statistics.
Chuck Herring, a farmer in Dubuque, Iowa, survived a farming accident and shared his story during a Growing Safely video.
"It was completely flat land," he recalled. "They can't understand how I rolled that tractor. Maybe it had something to do with me talking to someone else and I got distracted. But I rolled the tractor over on top of myself.
"To their surprise, I was alive and kicking. I broke my jaw in seven places. I'm very grateful to be here."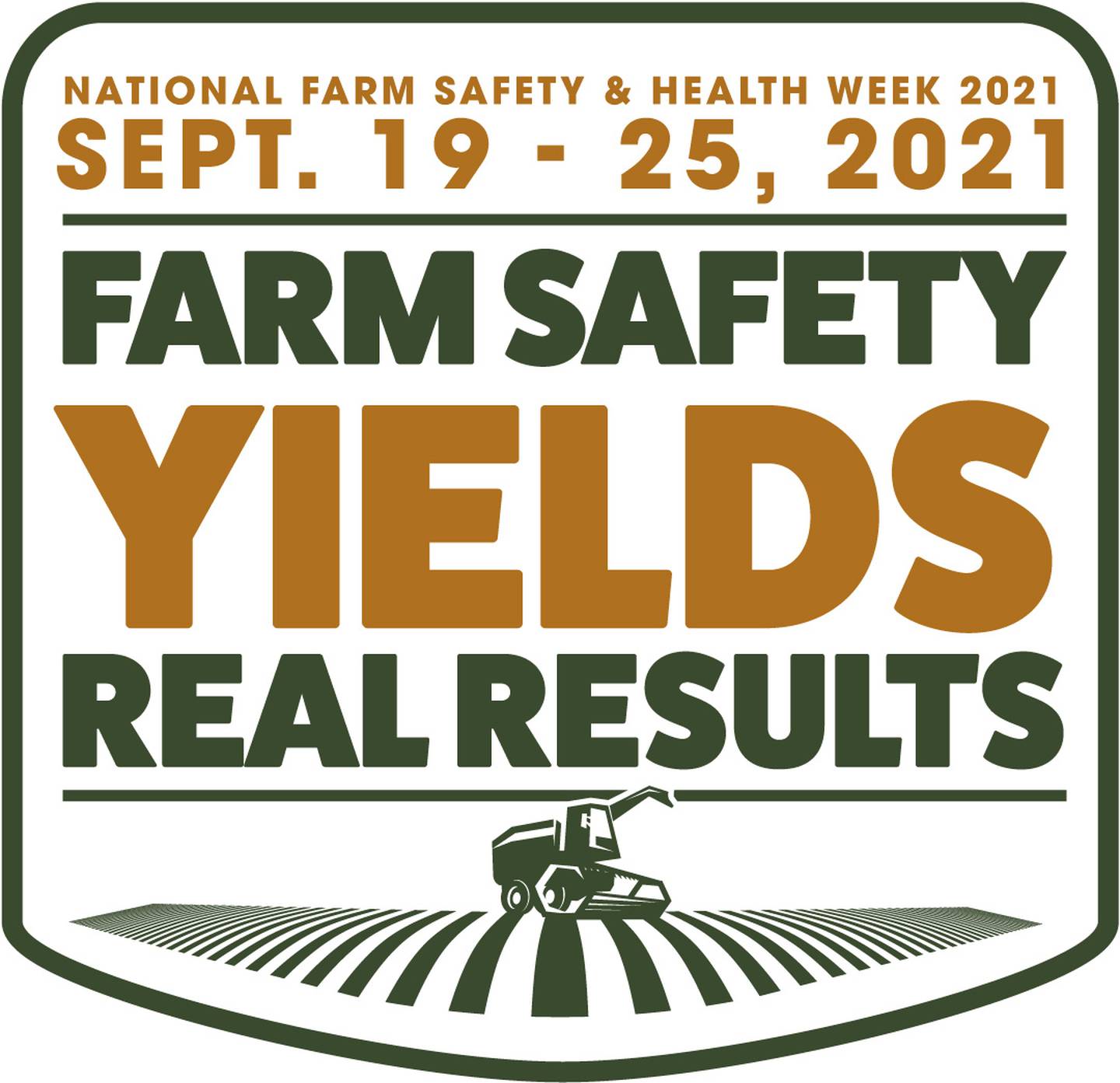 Bill Field, professor at Purdue University, encouraged farmers to put safety first this harvest.
"Do a pre-maintenance check on the vehicle and make sure everything is ready to go," he advised. "Especially all the safety features, such as air pressure, having the lights working, having the slow-moving vehicle sign in place and recognizing that, in some cases, you may need an escort vehicle to go along with you if you're transporting equipment."
Learn more at www.agrisafe.org/event/national-farm-safety-and-health-week.