DYSART, Iowa (AP) — When Al Schafbuch cut back on plowing his Iowa fields decades ago and later began growing cover crops, he was out to save money on fertilizer and reduce erosion.
He got those benefits and saw his soil change for the better, too: dark, chunky, richly organic matter that he said feels like "chocolate cake."
There's one more big payoff that benefits everyone: tilling the soil less, and growing more cover crops, can help farmers store more planet-warming carbon in fields.
More plants take in more carbon dioxide, and soil microbes breathe out less carbon when undisturbed.
That can mean money for participating farmers in the form of carbon offsets — payments that companies can make that support carbon storage in farms and, in theory, balance out their emissions elsewhere.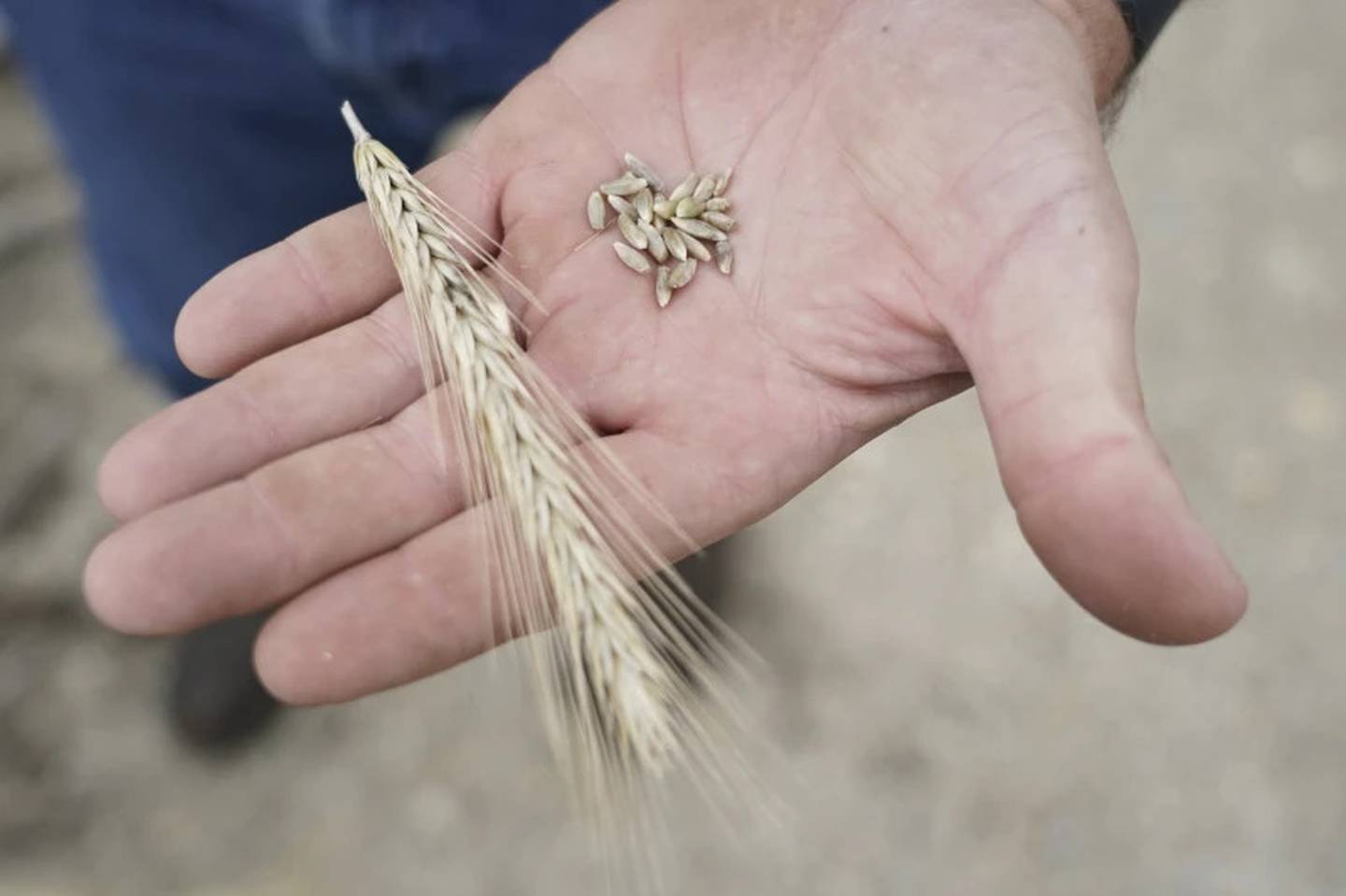 "The more carbon you store from the atmosphere with your crops, and the more crops grown throughout the year, you offset some of your waste, your wasted energy," said Shalamar Armstrong, an associate professor of agronomy at Purdue University. "Because you've stored carbon that would have been emitted (into) the atmosphere."
It's an area getting more attention from lawmakers, researchers and industry professionals.
The U.S. Department of Agriculture recently announced a $300 million investment to monitor agricultural emissions, including by creating a research network to monitor carbon in soil.
And U.S. Sens. Tina Smith, D-Minn., and Todd Young, R-Ind., introduced a bill that Smith said would support the research needed to "properly credit soil carbon storage."
The USDA announcement and the legislation are both aimed at the difficult question of how to quantify carbon stored in soil.
It's an obstacle to overcome if the young and booming soil carbon market is to avoid the scrutiny, and skepticism, directed at carbon credit markets.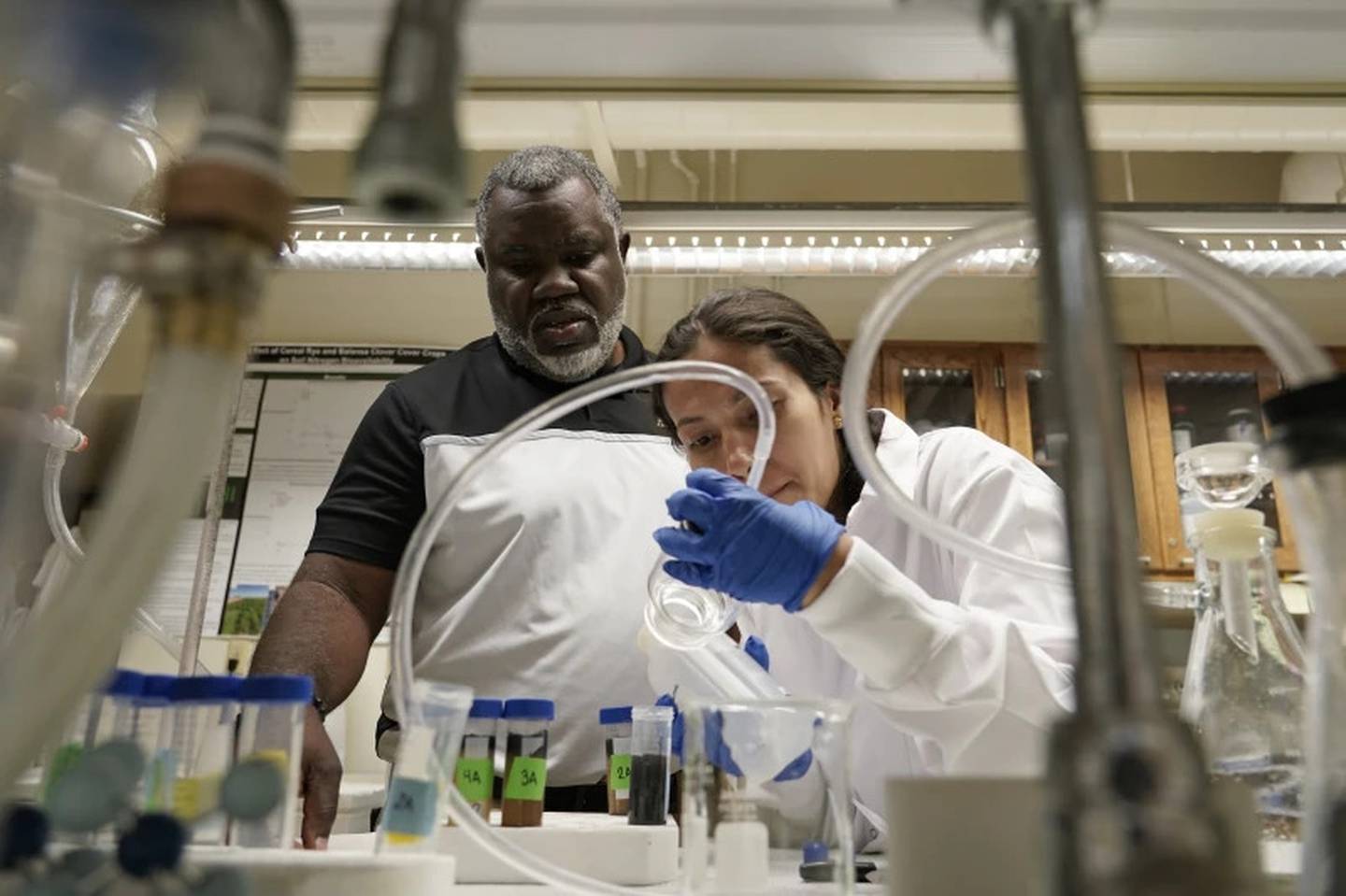 "The science piece (of carbon credits) has really lagged behind, particularly when it comes to things like monitoring, reporting and verification," said Cristel Zoebisch, deputy director of policy at climate organization Carbon180.
"These are huge obstacles for not just soil carbon sequestration, but really any land-based carbon removal solution."
Armstrong has been trying to help fix that problem. He runs a lab where researchers are investigating how farming management affects the amount of carbon in soil across different landscapes.
He and others at Purdue have been studying soil samples that date back more than 40 years, comparing different types of tilling and cover crops to determine their long-term effects on carbon storage.
It can take years of fieldwork, careful chemistry in the lab and lots of expensive equipment to puzzle that out.
He hopes his precise calculations will help farmers make decisions that allow them to receive worthwhile incentives for sequestering carbon while maintaining their existing profits.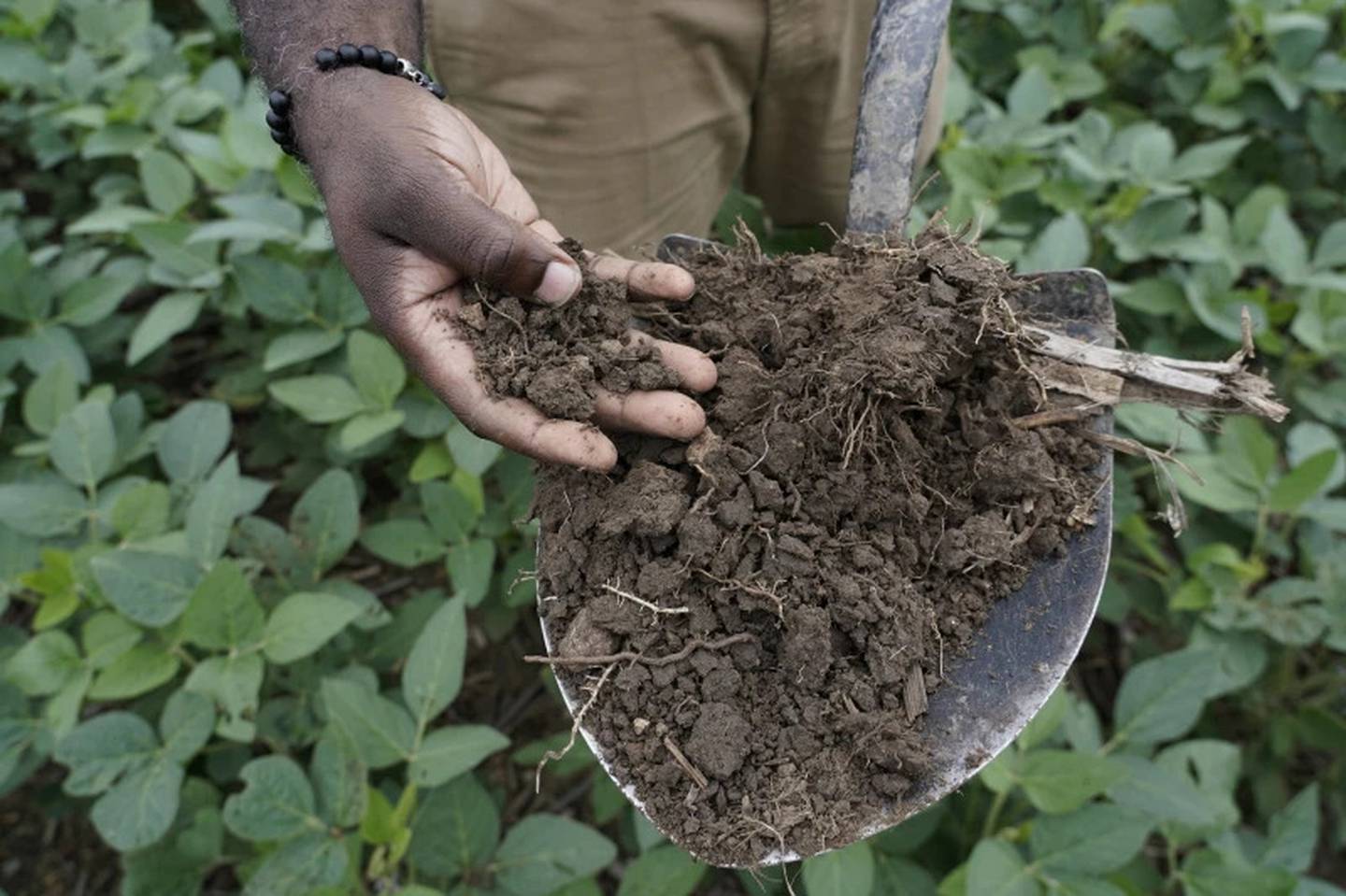 But other academics worry that even if farmers do get paid for storing soil carbon, it won't solve a bigger problem: that carbon markets often don't work.
For offsets to be legitimate, they have to meet four criteria. They have to store carbon that would otherwise be emitted; they have to be verifiable in data; they have to be immediate — planting a tree that might grow up in 20 years doesn't cut it; and they have to be long-lasting, said John Sterman, a professor of management at Massachusetts Institute of Technology.
Better quantifying soil carbon storage through research might make the offsets more verifiable, but it doesn't address other factors.
For example, many farmers rent the land they work, and can't guarantee that carbon stored on their land will stay put in several decades if someone else is working the land.
Barbara Haya, director of the Berkeley Carbon Trading Project at University of California, Berkeley, has worked on research that she said shows the effects of carbon offset projects are commonly overestimated, sometimes vastly so.
"Carbon trading is a mechanism that has failed miserably over the last 20 years that we really need to be moving away from," Haya said.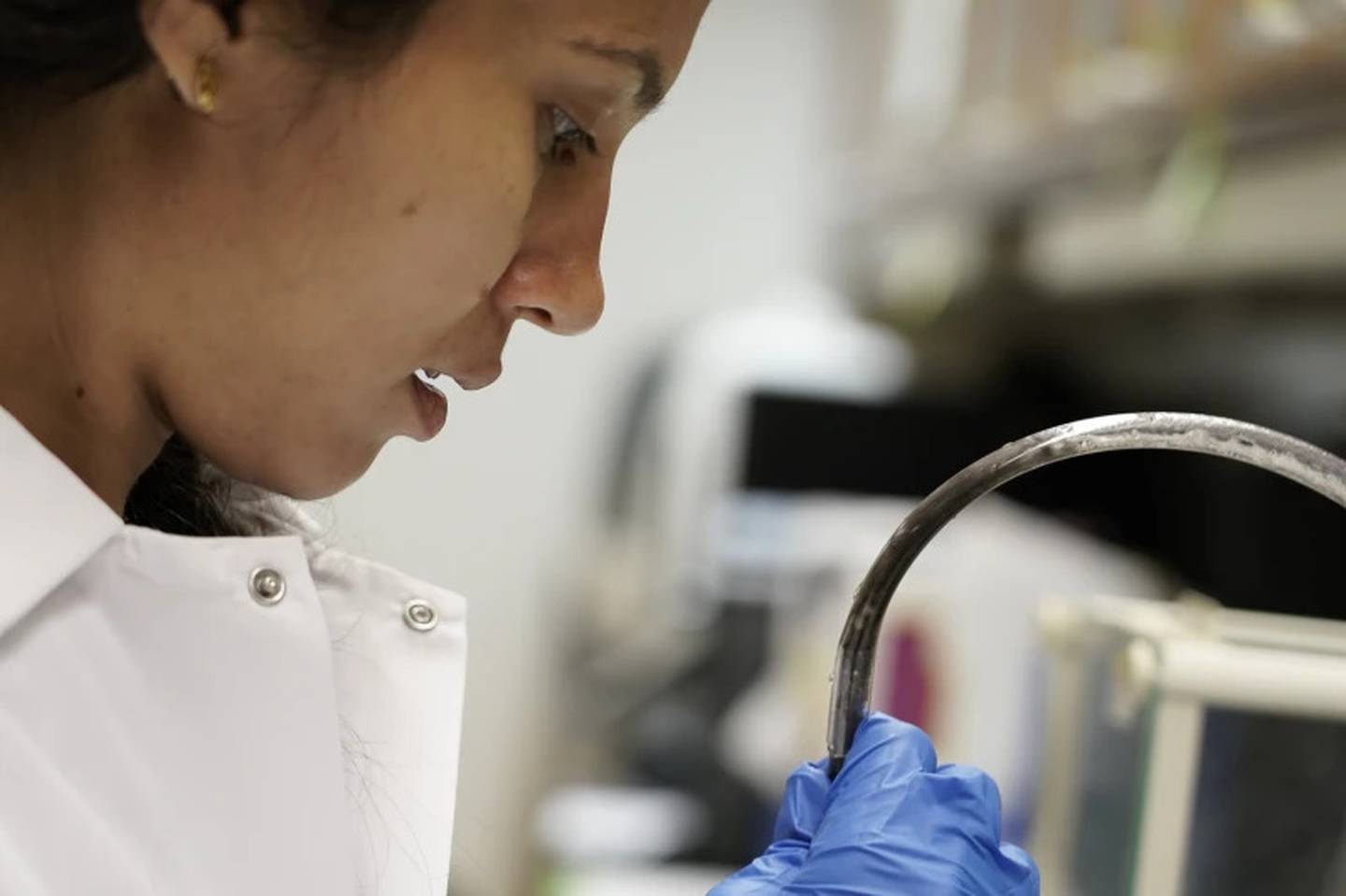 U.S. Rep. Jared Huffman, D-Calif., last month introduced a bipartisan bill to support farmers in improving soil health, with incentives that don't necessarily involve the carbon market.
He said farmers in his district have also described the benefits of regenerative practices, and that many would be interested in participating in carbon markets with "robust" accounting systems. But he added that those hoping for serious climate action shouldn't rely only on offsets.
"In my opinion, it's really not the silver bullet," Huffman said. "I think offsets are inherently sketchy."
Some farmers are moving cautiously.
Brad Wetli, an Indiana farmer who collaborates with Armstrong, has been trying techniques that use less tilling and has been planting cover crops like rye for a few years now.
He's happy with the way his current fields look — "It feels like you're doing something" to contribute to sustainability, he said — but he's still weighing his options with possible carbon credit contracts, doing the math and waiting to see whether the price will be right, since many offset agreements can last for several years.
"I'm going to do maybe a field or two at a time, and as I learn more, I'll hopefully incorporate the carbon or carbon credits more into the operation," he said.
Schafbuch, for his part, is skeptical of carbon credits, but would have been enthusiastic about regenerative farming no matter the upfront costs.
He said he was an early adopter in the face of neighbors who laughed and suggested he would "end up being broke" — but he's proved them wrong.
"I'm convinced that if you do it right, anybody can do it," he said.