DULUTH, Ga. — Increasing productivity and profitability of AGCO customers is important for the company to meet the needs of a growing population.
"It is great to be in agriculture because we see growing protein consumption with changes in diet, increased demand for biofuels and also a focus on sustainability," said Stefan Caspari, senior vice president and general manager of Grain & Protein at AGCO.
"But there is also a reduction in available farmland and the population growing so that is where we can help," said Caspari during an AGCO webinar. "Overall, we expect strong demand for our products."
AGCO has experienced a lot of growth over the last three years.
"Last year was a record year with revenue around $13 billion and we grew our employee base to over 23,000 people," Caspari said. "The same is true for our Grain & Protein business that grew over the last three years by more than 20%."
The strong sales were mainly driven by customers in North and South America. However, there are challenges in other markets.
"The eastern European grain business is impacted by the war in Russia and Ukraine which is one of the biggest grain producing areas in the world," Caspari said.
"We're looking forward to the end of the war to get back to the significant potential in that region that is helping to feed the world because there's not enough grain in the market."
With the lockdowns in China, Caspari said, there was a lot of pressure on farmers.
"They still have African swine fever, and with the low demand, the cash flow for pork producers is still very soft which causes delays in projects and slow decision-making for our customers," he said.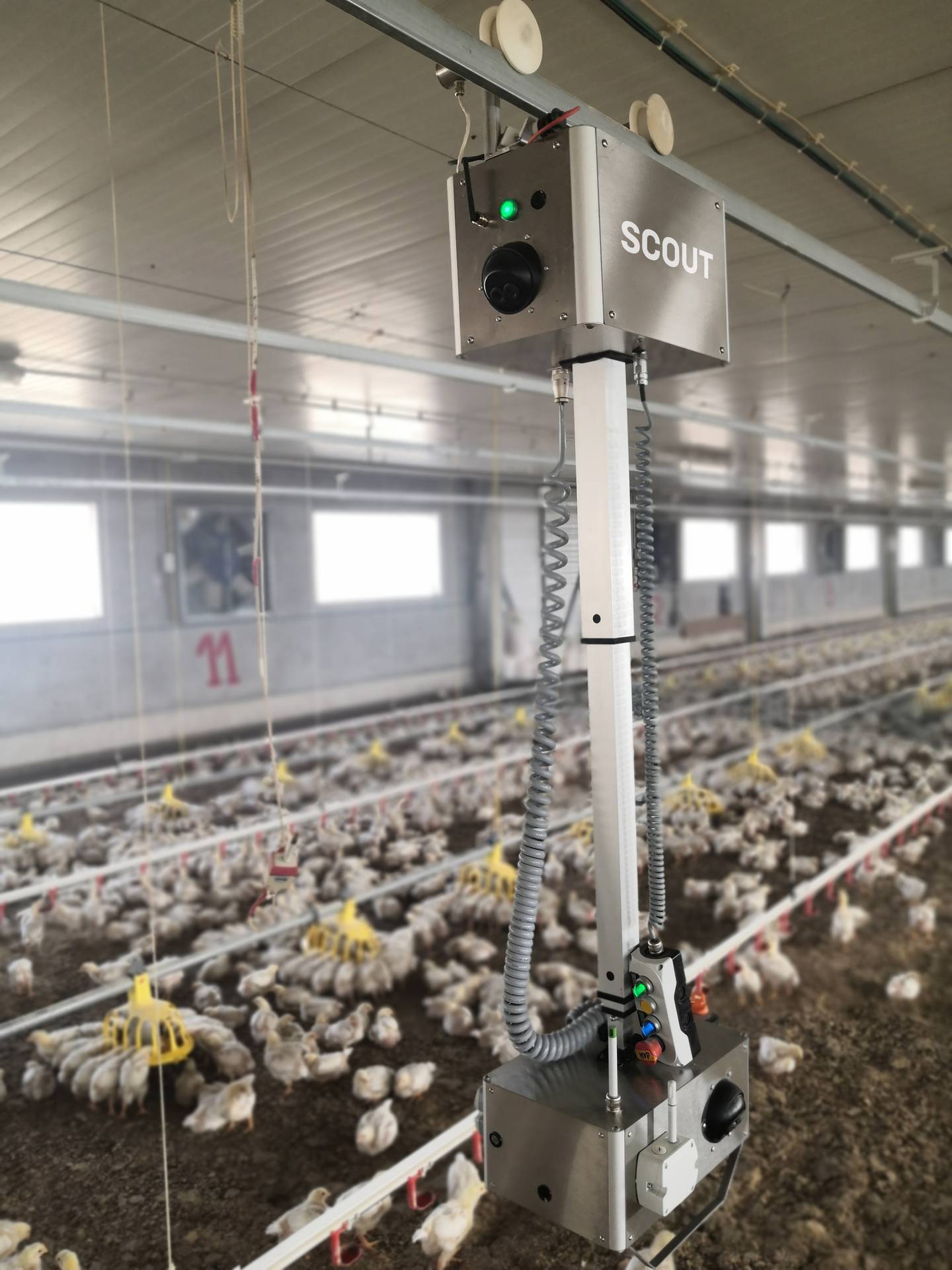 AGCO, which was founded in 1990, is now entering a phase devoted to adding technology.
"We have come from individual brands and businesses to a company with integrated processes, businesses and functions," Caspari said. "Now we are focusing on problem-solving for customers through technology."
The company works directly with farmers through customer panels and visits to integrate them into the development processes.
"We have a strong connection to the farmer to identify the right priorities they need to optimize their business," Caspari said.
The first step is to connect customers to make sure they have all the data they need in the palm of their hand to make better decisions.
"Farmers don't need to go to their dryer, grain bin or barn anymore because we have introduced solutions to make sure in areas where they have widespread operations they can do that on a daily basis," Caspari said.
Next, the company is helping farmers to make better decisions by providing recommendations.
"With data we can help minimize losses and improve yield potential for our customers by sharing information through platforms," Caspari said. "The ultimate goal is to automate processes which is key especially as our customers are challenged by skilled labor shortages."
BinRite helps to direct grain to the correct part of the grain handling system.
"This avoids sending undried grain to a dried grain bin," Caspari said.
"GrainVue is a grain monitoring system for temperature, humidity and carbon dioxide to optimize storing strategies and energy consumption," he said. "Data will flow into the GSI Connect app and customers can set strategies to run the dryer at the perfect condition."
GSI Connect, Caspari said, gives customers peace of mind.
"They don't need to go to their dryer every two hours to see if everything is running," he said. "They can focus on more value-added tasks such as harvesting and marketing."
AGCO has similar products for swine, poultry and egg producers.
"We have products to connect customers to give them data and recommendations to optimize production," Caspari said.
"Scout is the first ceiling-mounted robot that runs on a rail through the barns to monitor animals and their environment," he said. "It can help provide early information about issues in the flock with disease and weight predictions."
The robot also helps define strategies to optimize ventilation, air quality and bird distribution.
"There is a lot of information for profitability and animal welfare," Caspari said.
"With much better feed conversions, increased productivity and lower energy costs, the payback for Scout is three years," he said.
AGCO has organized an animal welfare advisory panel that includes people representing the entire value chain from associations, retail and processing.
"These experts help us to prioritize, direct and drive improvements on animal welfare while always keeping the profitability eye opened," Caspari said.
The panel meets twice a year.
"It's a pretty intense group," Caspari said. "I'm really excited to have them as part of our team."