BREESE, Ill. — "It's not always rainbows and sunshine."
That is Jill Vonder Haar's description of the weather in her part of southern Illinois, in rural Breese.
It's also a description of the realities of keeping chickens, whether it's half a dozen in the backyard or 600 laying hens, as Vonder Haar does on the farm she operates with her husband, Chad.
But even a large operation like Main Street Pastures, the Vonder Haars' farm, started the way that many novice chicken-keepers want to.
"We started off with just a few in the backyard," Vonder Haar said.
They also had a few cattle and a couple of pigs. They started by selling meat and eggs to family and friends.
Today, Main Street Pastures sells eggs, chicken, beef and pork through local farmers markets and through their farm store.
With the price of eggs and chicken skyrocketing in the last few months, Vonder Haar said she has heard from people who are interested in starting their own backyard chicken flocks, with an eye toward cost savings on eggs.
But that is not exactly how it usually works, she said.
"My concern now, with the way egg prices are, is that people think they would actually save money. You could get to that scale, but just having a few chickens in your backyard is not going to be a whole lot of savings until you get to a larger scale," she said.
To start, it will be a few months before the eggs appear.
"Be realistic. If you bring home chicks, you are not going to have eggs right away. It's going to be four to six months before you get any eggs out if it," Vonder Haar said.
She advises wannabe chicken-keepers to do their research first. If they live in town, that includes checking if their town ordinances allow backyard poultry and, if so, how many and what kind. Many towns that permit backyard chickens do not allow roosters.
Research on what breeds will do well is also key to success.
"Know your chicken breeds. We are in a colder climate, so you will want something that is going to be hardy in the wintertime," Vonder Haar said.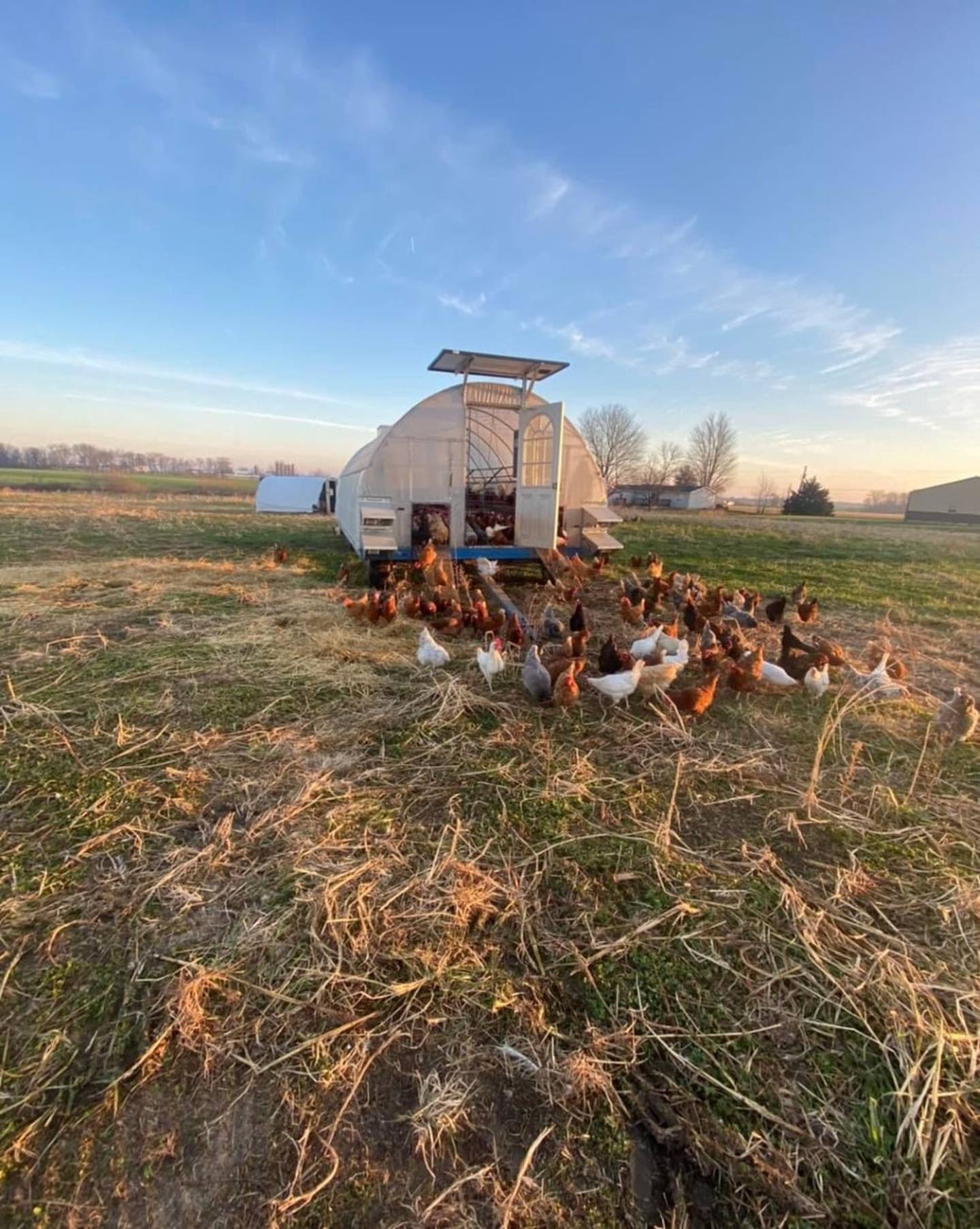 Vonder Haar has an Eggmobile, a running gear with a covered shelter that has nesting boxes, feeders and waterers.
Whether her chickens are outside, in good weather, or in their own hoop barn if the weather is cold, windy or rainy, the Eggmobile is with them.
Providing shelter, especially later on in the year, is one important consideration before the chicks arrive.
Vonder Haar said even a simple doghouse can be modified to provide adequate shelter for backyard chickens.
"You have to remember, it's great in the summertime to be outside with your chickens. But in the wintertime they have to have proper housing and they still need to be cared for," she said.
"Once they are full grown, they don't need a heat source, unless you want to put a heated waterer for them, if you are worried about their water freezing. Otherwise, you are going to need to go out a couple of times a day, in the winter, when that water is frozen, to give them fresh water and the same thing with food, give them fresh food."
Providing adequate water and proper feed, with a consistent protein source, is vital for the health of chickens and their eggs.
"You can get chicken feed at your local farm store. You have to make sure they have a sufficient protein source from a good quality feed, if you are going to get a good quality egg," Vonder Haar said.
That brings her to the next consideration — caring for your new flock.
"You can't just pick up and leave. It's a 24/7 kind of thing and being aware of that is important. For us to leave the farm right now means getting someone to be here and take over for us. The eggs have to be collected, the animals have to be fed and checked on," she said.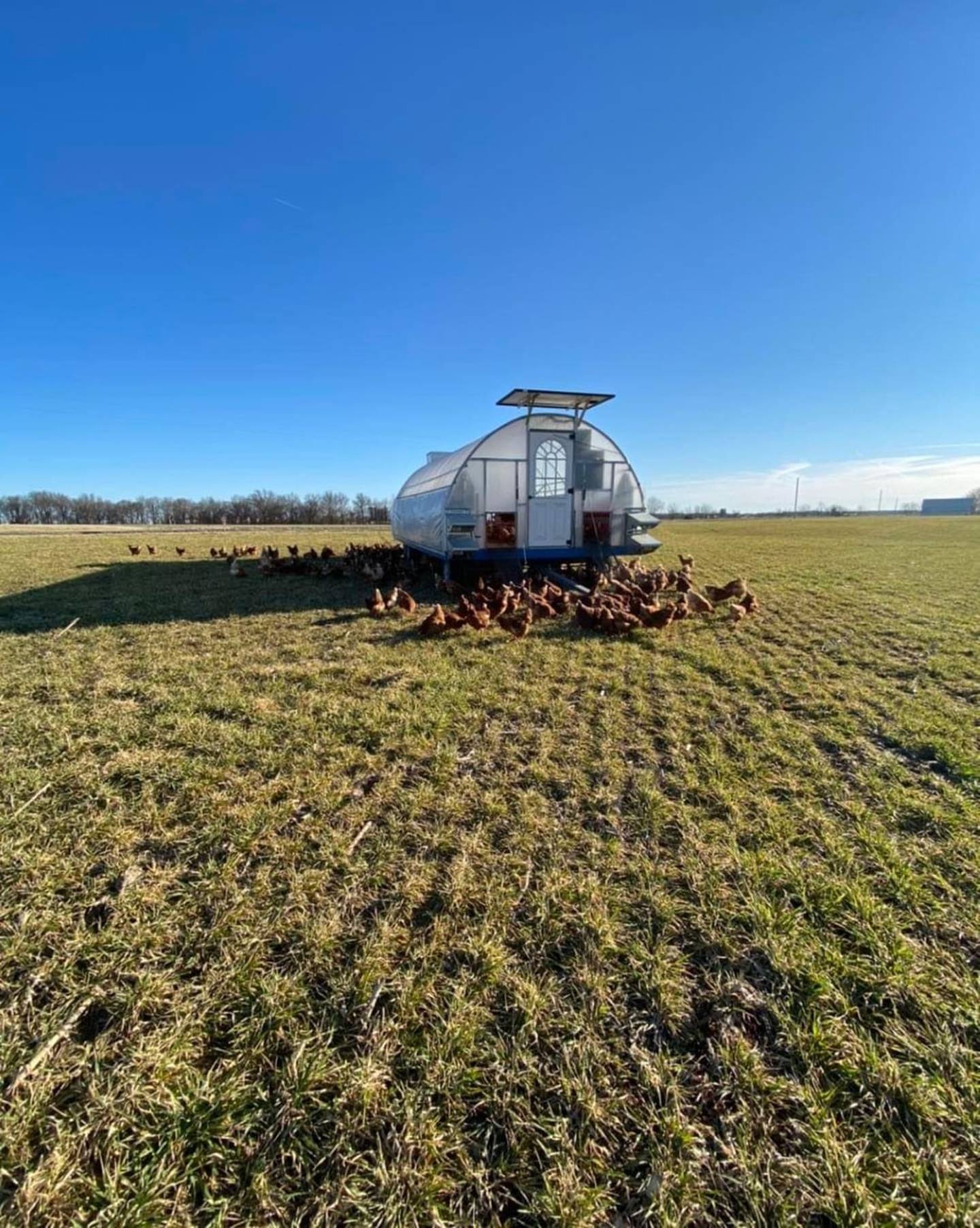 Biosecurity, especially now with avian influenza on the march, is vital. Vonder Haar said she doesn't take in birds from unknown sources and is extra cautious about where she goes.
For people starting their own backyard flocks, she advises them to obtain chicks from a reputable source.
"You want to make sure that you are not bringing birds home that are sick and then spreading it to other chickens. For me personally, I am not going to anyone else's farm who has chickens because I don't want to run the risk of spreading anything back to my flock," Vonder Haar said.
"We have a closed flock. I only hatch them myself or get them from a reputable breeder."
As far as avian influenza goes, Vonder Haar said her farm is not close to a large body of water, which reduces the risk from migratory fowl.
"We are fortunate to not be by a major waterway or a major water source for migratory birds and I think that's where the big risk is right now," she said.
Despite the risks and work, the rewards of having backyard chickens, whether it's six or 600, are more than worth it.
"There are a lot of things that got into it, but it's very rewarding and it's definitely doable for even somebody with a small backyard, to have a few hens. And there's a lot you can learn from that," Vonder Haar said.
Main Street Pastures products are available at the farm and the list of available products is at www.mainstreetpastures.com.
The Vonder Haars also sell products from the farm at the Vine Street Market at O'Fallon Station in O'Fallon. The farm can be reached at 618-210-6059.