WEST LAFAYETTE, Ind. — The Purdue University/CME Group Ag Economy Barometer rose two points in July to a reading of 123, indicating a slight increase in farmer sentiment about the ag economy.
"Producers were slightly more confident about the farming economy in July, despite recent crop price volatility and continued concerns about rising interest rates," said James Mintert, director of Purdue's Center for Commercial Agriculture.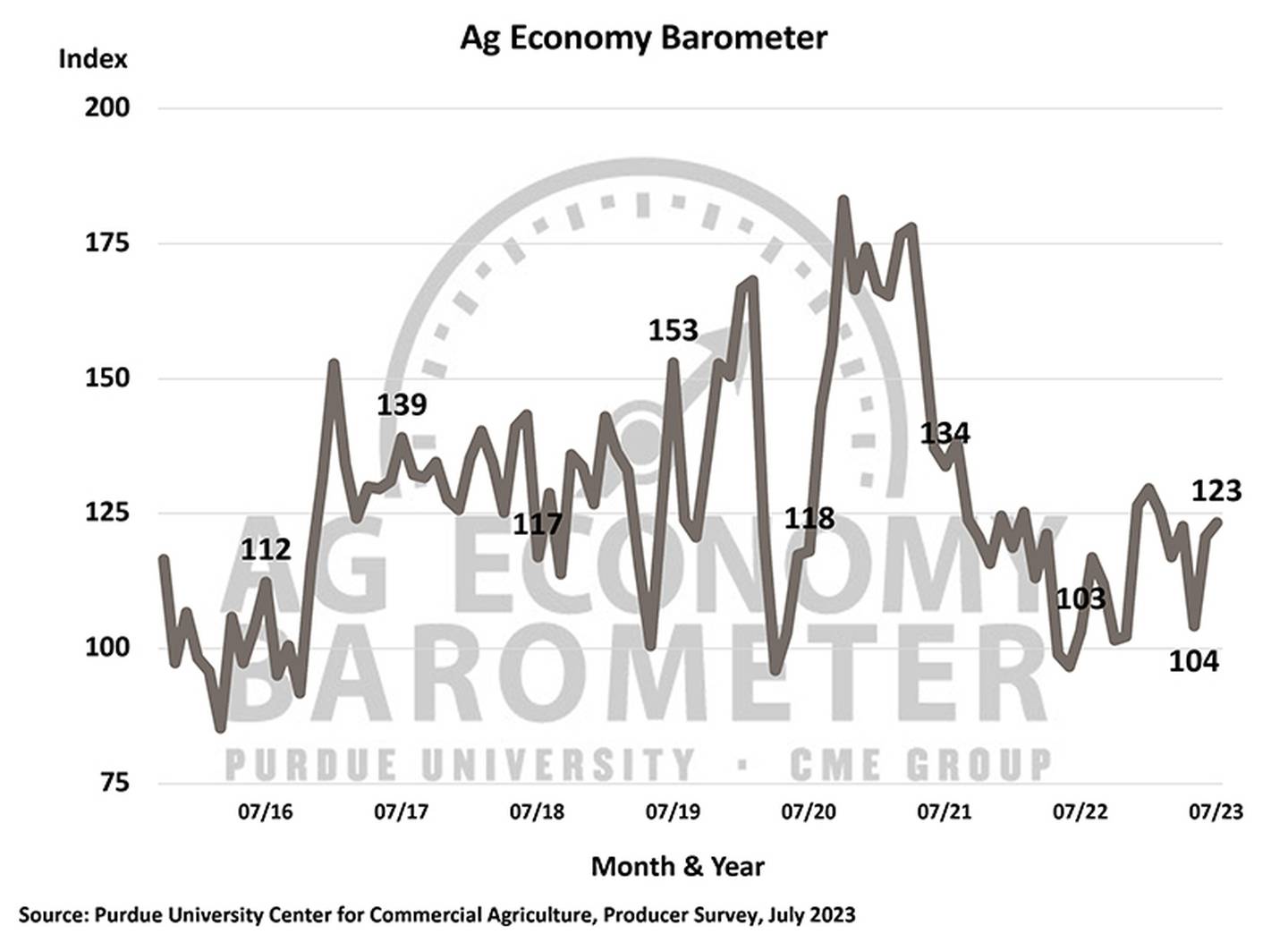 Report Highlights
• Seventy-two percent of farmers felt now is a bad time for large investments.
• Nearly two-thirds of farmers said they expect interest rates to increase.
• The No. 1 concern on farms was higher input costs.
• Producers were more concerned about rising interest rates than declining output prices.
• Nearly half of the farmers currently use cover crops.
• The two main reasons for using cover crops were to improve soil health and erosion control.
• Four out of five farmers said cover crops improved soil health and yields.
Read the full Ag Economy Barometer report at https://purdue.ag/agbarometer.