INDIANAPOLIS — A hydroponic produce farm in Indianapolis is filling a need in food deserts around the city.
Food deserts are areas where grocery stores aren't easily accessible. More than 200,000 people live in food deserts in Indy, according to a study published by SAVI.
Mario Vitalis, farmer, owner and founder of New Age Provisions farm, uses advanced hydroponics and vertical planting to grow year-round.
It all starts inside a shipping container on an old car lot on East 10th Street. A step inside transports visitors to a lush, green garden of produce. A variety of herbs, leafy greens, microgreens and hemp are grown inside.
The location allows Vitalis to provide fresh produce to the community, one of the city's many food deserts. The farm also provides produce to restaurants in Indianapolis.
"I've always known the city life — but there is a nagging desire to get back to my roots," Vitalis said. "As an African American, my roots made it from slaves in the field, to sharecroppers in the South, to farming in the city.
"As a descendent of slaves, this farm enables me to get back to the type of living where our people once lived off the land. Having an urban farm allows me to connect to a long history of farming that has been forgotten."
Vitalis shared his story with AgriNews.
Tell me a little bit about your farm.
"We are a hydroponic commercial farm. We officially started farming in August 2020."
What was your inspiration to grow things?
"I wanted to be involved in agriculture, to be able to provide fresh food to the community independent of the supply chain, and independent of herbicides, pesticides and contaminants."
Indiana has several food deserts. Did that inspire you to fill a need in the community?
"Yes, it did. It provides us with the equipment to do so, as well. We're the first company in Indiana to own this piece of equipment, the Freight Farms Greenery. We're currently the only African American owner of the equipment. We want to be able to provide food and also provide a new way of farming. We want people to see it and have access to it."
How does the farming system work?
"It's called a greenery and it's built by Freight Farms, based in Boston. It's essentially a hydroponic farming system in a 40-foot shipping container. If you can imagine those shipping containers that go up and down the highway, you go inside of one of these and grow vegetables. It has everything you need to do that. It has a seedling table and growth tower with different types of hydroponic methods."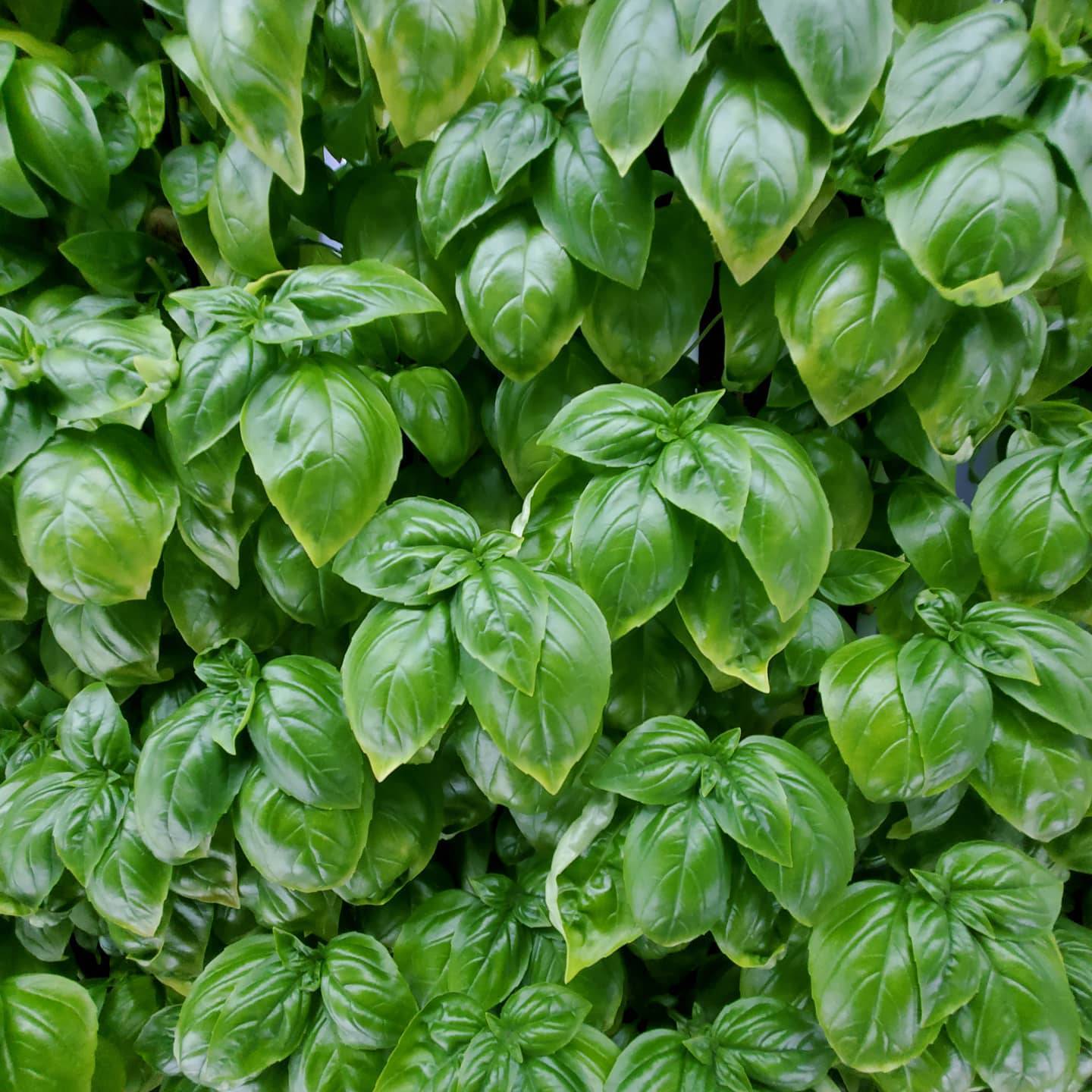 What are some of the features of the technology?
"It has its own dosing system to control nutrients. You can control humidity, temperature and pH levels. You can check your settings and programming on a computer. There's an app that goes with it, as well. So, you can control your farm from your phone. The technology is state of the art."
What are some of the challenges you've faced as a new farmer?
"I think the biggest challenge is developing a market and getting our name out there. There's also a learning curve to farming. I didn't have any experience. So, I had to learn what to do and how to operate."
What do you enjoy most about growing things?
"Seeing the plant life cycle from seed to seedling into a full plant. I also enjoy the environment. Since we're in an enclosed environment, we can grow year-round and it's always 65 degrees."
Do you have any advice for minorities interested in farming?
"Right now there are so few minority farmers in general. For African American farmers, the best thing they can do is get land and find ways to cultivate the land or make use of it. Good land is becoming a scarce resource. If they're interested in farming, there's funding available from USDA for Black and minority farmers. There are different avenues out there. But it all starts with land and a business plan. After that you just have to have motivation and knowledge to do it."
Anything else you'd like to share about your farm?
"Our farm is local on the east side of Indianapolis. We grow hydroponically without herbicides, pesticides or contaminants."
How can people purchase your products?
"They can go online to our website www.newageprovisions.com. We deliver. Or, you can purchase through Market Wagon or Hoosier Harvest Market."