Welcome back, fellow soybean farmers. The Illinois Soybean Association is ready to "Checkoff Your Boxes" as we present the 2022 Soybean Summit.
After far too many virtual meetings and events, we are elated to welcome you back, in-person, for greater agronomic insights, learning opportunities and, above all, fellowship with other soybean farmers.
ISA's mission is to bring you the latest information, tools and technologies to help produce higher soybean yields and improve profitability. We are committed to your success both on and off the farm.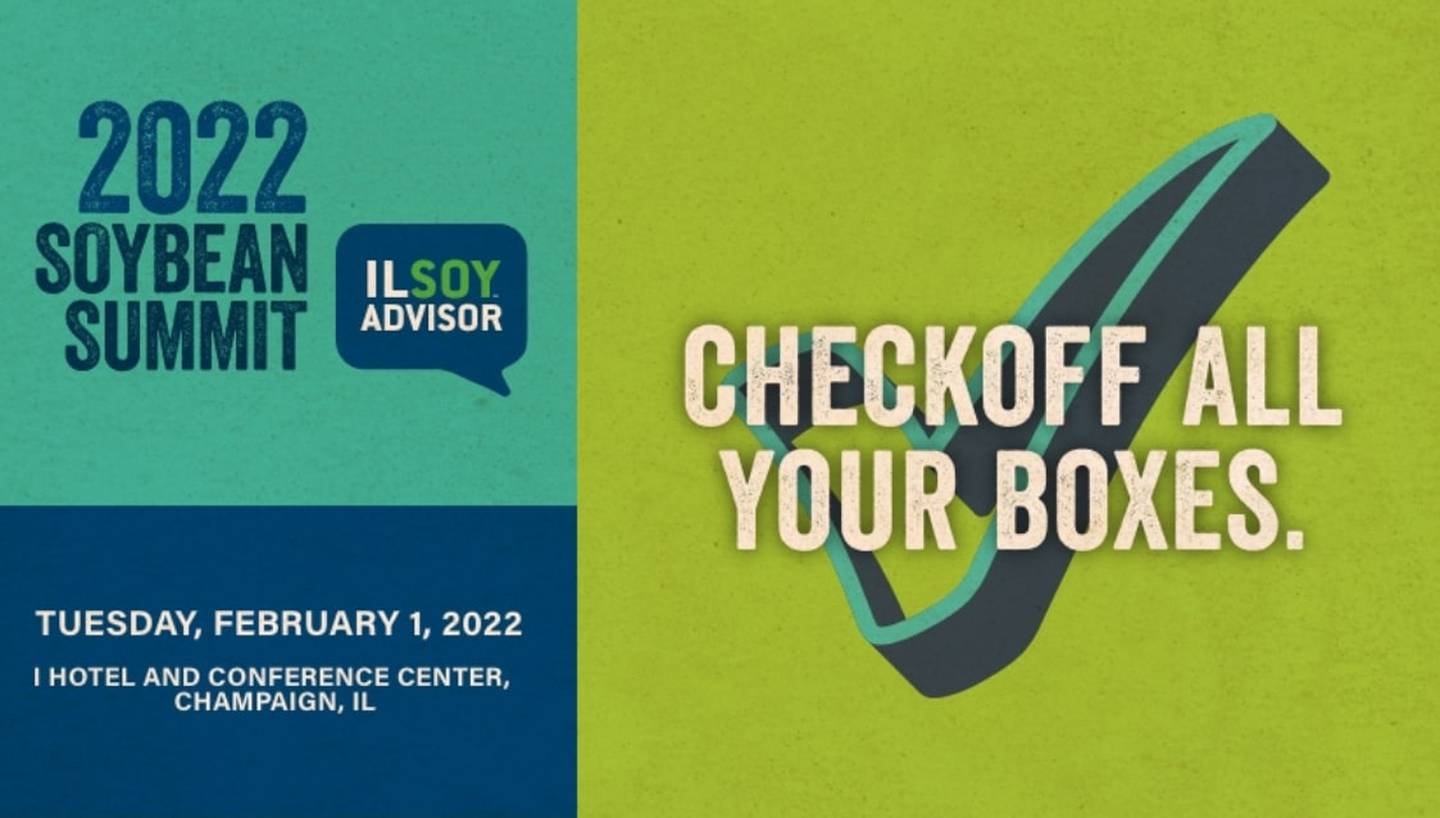 The 2022 Soybean Summit, funded by the Illinois Soybean Checkoff Program, provides growers from across the state the opportunity to gather together to gain tips and insights from leading soybean experts on all-things agronomic.
Participants will enjoy presentations on topics ranging from yield-increasing practices and carbon market exploration, to new research in weed management.
Participants will enjoy keynote presentations, "Ask the Expert" discussions, breakout tracks focused on carbon, weeds and agronomy, exhibitor displays, awards program and several surprises along the way.
This event will take place Feb. 1 at the I Hotel and Conference Center in Champaign, Illinois. To learn more and register, visit tinyurl.com/yckkfruu. CEU credits will be available for CCAs attending.
I'll be saving your seat!
Jim Martin is the Illinois Soybean Board District 6 director and ISA Utilization Committee chairman.