CHAMPAIGN, Ill. — When the Inflation Reduction Act was made law last year, it pumped about $18 billion over 10 years into existing agriculture conservation programs.
However, with a new farm bill on the horizon and the ongoing debt ceiling debate there are questions as to how that extra funding may complicate the continued existence of conservation programs going forward.
The bill appropriated an additional $8.45 billion for the Environmental Quality Incentives Program, $4.95 billion for the Regional Conservation Partnership Program, $3.25 billion for the Conservation Stewardship Program and $1.4 billion for the Agricultural Conservation Easement Program.
Jonathan Coppess, University of Illinois policy specialist, and Ivan Dozier, retired Illinois state conservationist, looked at the possibilities in the most recent Illinois Nutrient Loss Reduction Strategy podcast, hosted by Todd Gleason, U of I Extension media communications specialist.
"It's always exciting when we see major pieces of legislation like this that includes conservation and 'conservation' in names of programs that we all recognize and we know that we have a lot of interest in conservation from our Illinois farmers and the opportunities. We've know that they can do a lot of things to help on a larger scale," Dozier said in an interview after the bill was passed.
"Most of our conservation programs are voluntary and the dollars go directly to the farmers to help them put conservation on the land, and so it's through programs like EQIP, CSP, RCPP and ACEP. It's four solid programs that have been around for a long time, farmers are familiar with them, sign-ups are continuous, so we don't even have to wait on all of the details."
Farmers and landowners mostly understand how the conservation programs work. Dozier was asked what the benefits are for taxpayers who fund these programs.
'When you do conservation practices that help give you cleaner air, cleaner water, balanced habitat for wildlife, there is where the entire public benefits. That's why it's in legislation like this when we look at the literally global issues that agriculture can have, not only an impact on the ag industry, but a greater impact beyond that that helps the general public," Dozier noted.
He acknowledged there has been a backlog of farmers requesting cost-share assistance for adopting conservation practices. It is hoped the $18 billion over 10 years above the farm bill baseline will help alleviate the wait.
"There's never enough funds to go around. We always say to have a real impact, whether it's the hypoxic zone or even if we talk about climate, we know the practices that have a positive impact and we know they work. We just need more of them and a significant amount more," he said.
"The fact that we have a backlog in Illinois shows that the farmers are interested, they want to do things and it also demonstrates that these funds will be wisely used.
"The farm bill is coming up in September 2023 and having these existing programs right now we can hit the ground running. I think there's going to be a lot of discussion as to how these dollars will fit into maybe new programs that are customized more directly to achieve these goals."
Emerging Challenges
The Inflation Reduction Act's funding for conservation comes at a time when not only the farm bill sunsets, but there's also the ongoing debt ceiling negotiations.
"From a farm bill perspective, it is really a potential disruptive aspect that we don't know how the consequences of it will play out. So, even if they raise the debt ceiling, if we look at the 2011 debate that got derailed also by a debt ceiling dispute, much of the cuts that came out as part of the 2014 farm bill were a result of those debt ceiling negotiations," Coppess said.
"So, it isn't just that we're watching to see if Congress raises the debt ceiling without causing massive economic catastrophe, but whether there are consequences or negotiations that produce some sort of effort to cut spending or drive down some of the programmatic outlays."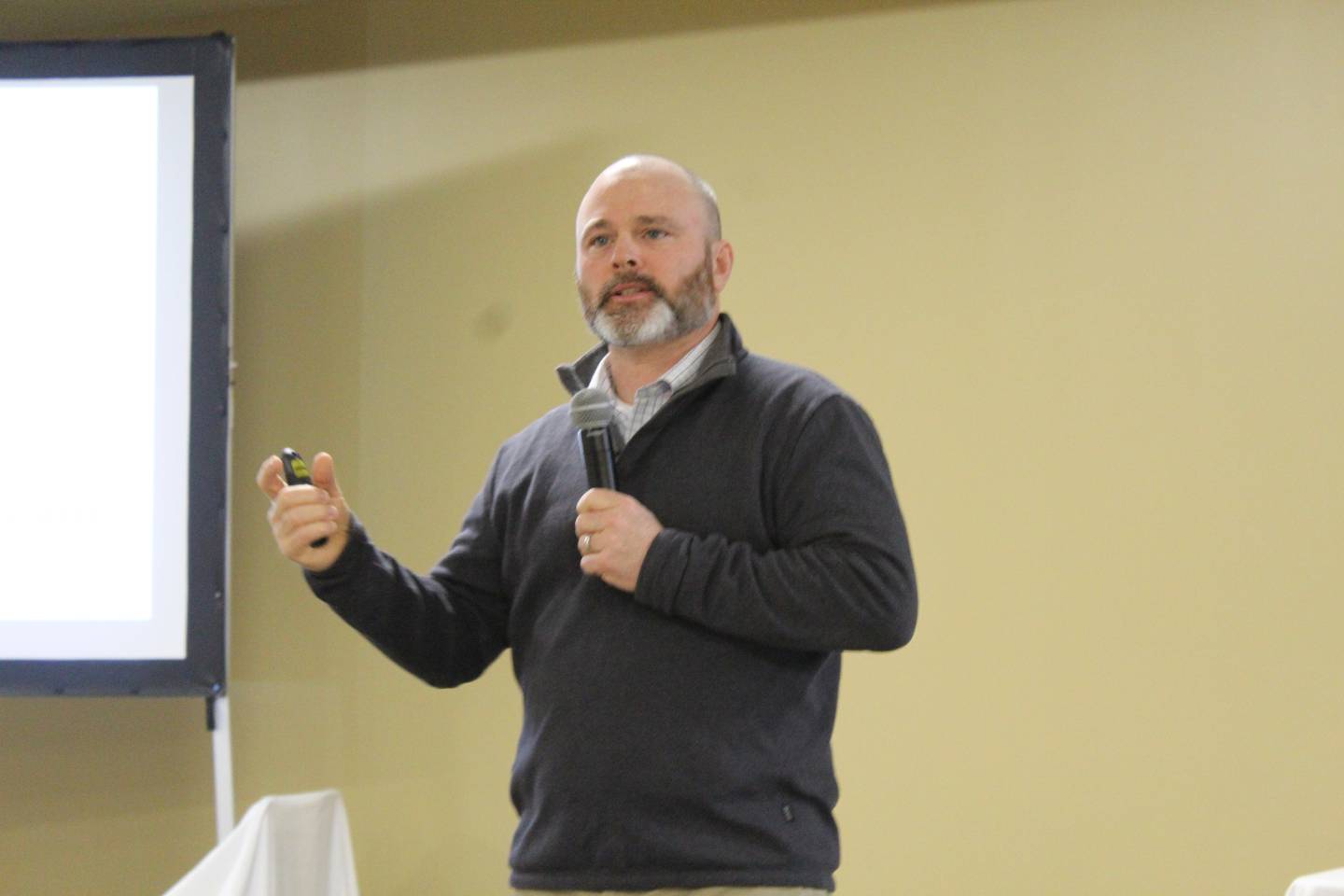 Coppess stressed the additional $18 billion for conservation is a separate appropriation, not baseline funding. Permanent funding for conservation program is provided through the Commodity Credit Corporation.
There is about $6 billion spent each year for the conservation programs combined, led by $2 billion for CRP on roughly 21 million to 22 million acres.
"As will often be said in hearings on this, this is understood to be the single largest federal investment in conservation on private land. These programs typically have a lot of support, but the challenge again being the baseline issues in increasing anything there," Coppess said.
Baseline-Driven
"The Congressional Budget Office baseline is a huge driver of things and so we're waiting for that information to come out," Coppess said.
CBO calculates how much is likely to be spent under the current law and compares that to how much the proposed changes if enacted would cost over time.
What's not clear is how the CBO will capture the $18 billion in spending over the 10-year time period and then potentially reallocate it if legislation is put forward into a five-year farm bill.
"Yes, it's not in the baseline, but it is additional funding that may be available to be rescinded or cut as an offset, but there's a whole lot of unknown about how exactly that would work, how much savings you can get as an offset and how it will then factor into the baseline scoring analysis that the CBO will do," Coppess explained.
"So, you can just imagine that somebody looking at this say, 'Oh, there's a $15 billion offset sitting there. All I have to do is rescind it. I want to create a new program in Title I and it's going to cost $1 billion a year, so I'll just cut Inflation Reduction Act money and repurpose it for that program.' Of course, if somebody is thinking that, someone else is thinking about using it for something else, and so you can see this being spent four, five and six times over if you're not careful.
"It's kind of almost a little bit of a trap in that sense. It can feed an overexpectation of being able to use it as an offset.
"It gets even more dicey if somebody is looking at this and saying, 'Well, conservation has got all this additional funding, so EQIP doesn't need the $2 billion it's authorized to have now, so let's go cut EQIP in the baseline. That's a 10-year save and they can deal with it through this.'"
Conservation Support
Given all of that, the conservation funding that was included in the Inflation Reduction Act, the battle over the debt ceiling in congress this year, and the farm bill which is in play right now, Coppess is still hopeful because he says conservation is something that everyone supports.
"Conservation programs and policies have largely been bipartisan. They've been out of the partisan fray for the most part. They're strongly supported across farming and farm interests. They're strongly supported outside of farming," Coppess said.
"They make for a really valuable sort of political bridge to those who are not in farming to understand some of the things we're doing to help farmers. And of course they help everybody. Clean water is a benefit for everybody. Reducing soil erosion benefits both the farmers and we don't have to clean that soil out of rivers and waterways.
"So, I think it would be really unfortunate if conservation policy became much more partisan because of this situation, but it's something to watch for and watch out for and hopefully we don't see it generate further."