MORTON, Ill. — Once the harvest season wraps up, the off-season is a good time to focus on farm shop projects to get ready for next season.
Dan Nyberg, sales trainer for Morton Buildings, said begin by preparing for interior work.
"Give your heating system a checkup or have it serviced to avoid any problems once cold weather sets in," he said. "Make sure your lighting is functional and sufficient and clean and organize your workbench and tools. If you have not converted to LED you may want to consider that upgrade."
Nyberg also suggested taking a look at support equipment, such as compressors, welders and drill presses, to make sure they're in good working order — especially belts and wear parts. Also, ensure there is sufficient storage for waste oil or arrange to have it picked up.
Next, Nyberg said, is cleaning equipment.
"Start with a leaf blower or compressed air for leaves and dust, being sure to wear a respirator, then use a pressure washer for caked-on dirt and grease," he said.
That should be followed by prioritizing equipment maintenance projects.
"Consider which projects you will tackle first and when. Make sure critical needs are met first to be ready for spring. Remember that some projects can take significantly longer than expected," Nyberg said.
He advised farmers to determine what equipment parts will be needed and order them now, as finding parts for older equipment could require research or longer shipping times.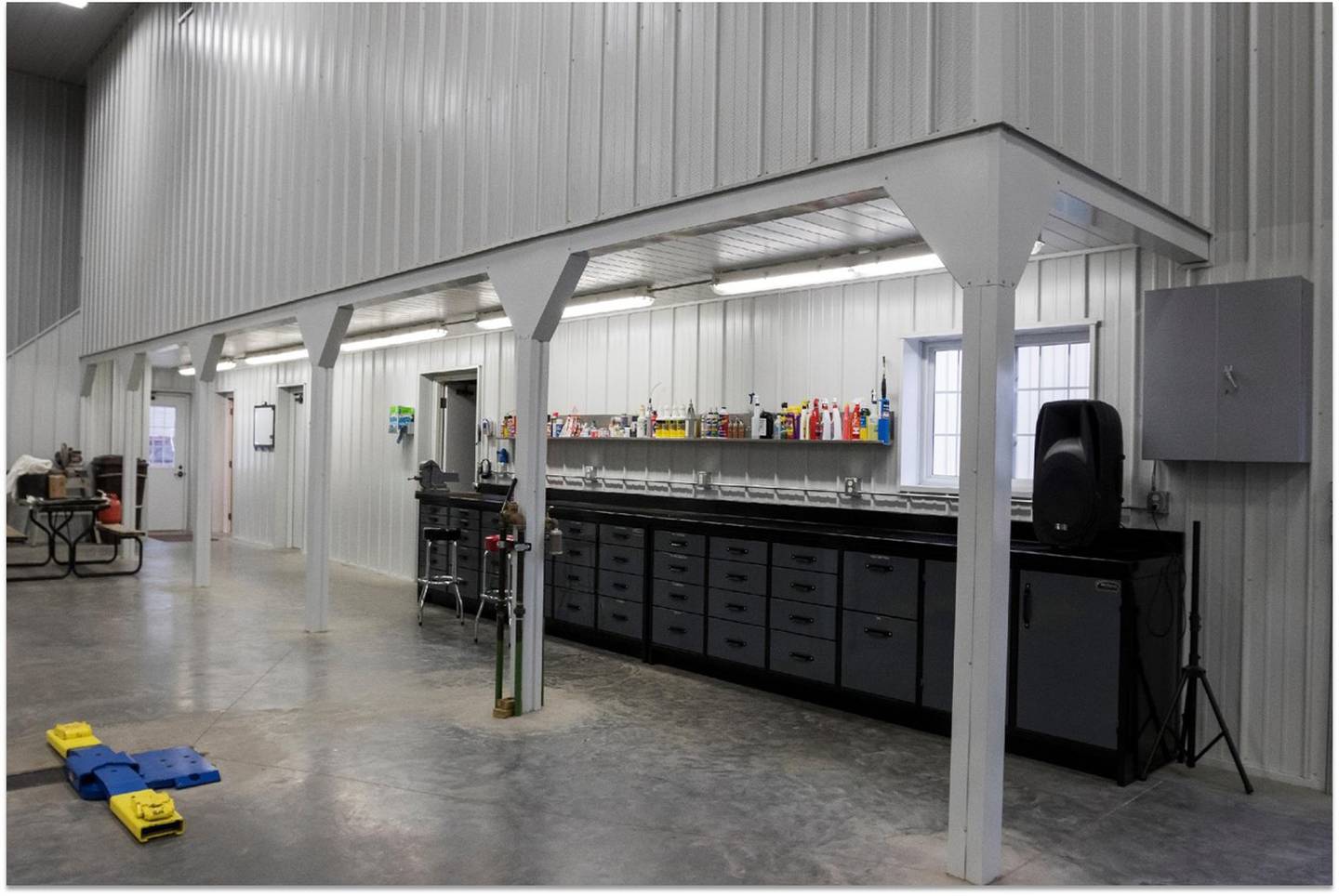 Nyberg offered the following checklist for the most important off-season maintenance work:
• Lubricate equipment so it will be field-ready for next season.
• Coat any polished surfaces with rust inhibitor.
• Check hydraulic hoses and replace as needed. A new rubber hose costs much less than downtime during planting season.
• Inspect equipment tires and replace them if they are worn or have cracked sidewalls.
• Make all oil and filter changes, including air filters for engines and cabs and operators.
• Perform data updates and upgrades.
To prepare shops for winter weather, Nyberg recommended that farmers:
• Check door rollers and latches on sliding doors.
• On overhead doors, oil rollers and tension springs and double-check weather seals.
• Check weather seals on walk doors.
• Be sure windows close and seal well.
• Consider adding attic insulation.
Finally, Nyberg reminded farmers to make sure their shop is equipped with basic safety equipment and that it is functional.
"Farming is a hazardous occupation, even in a shop, so it's vital to ensure a safe working environment," he said.
Nyberg recommended that all shops include a first aid kit, an exhaust fan — which is easy to add to an existing building — at least two fire extinguishers, safety glasses, hearing protection, a face shield and a deicer.