LAS VEGAS — A new John Deere planting technology will give farmers the opportunity to apply less starter fertilizer to reduce input costs.
"Technology allows farmers to create more with fewer resources and that is the path forward to providing for us and feeding our growing world," said John May, John Deere chairman and CEO.
"Taking care of the land is something our farmers are passionate about and something they need to do to insure the land is productive today and for future generations," said May during a keynote address at CES 2023, produced by the Consumer Technology Association.
The ExactShot technology on planters allows farmers to precisely apply fertilizer at speeds up to 10 mph.
"The fertilizer is applied only where the seeds are planted and this reduces the amount of starter by 60%," said Deanna Kovar, John Deere vice president of production and precision ag production systems.
"On a good day, a planter will plant 34 million corn seeds at precise placement and depth," Kovar said.
"A sensor will register when each seed goes into the ground and robotics will spray only the amount of fertilizer needed, about two-tenths of a milliliter directly on the seed at the exact moment it goes into the soil."
This is one way, Kovar said, John Deere is helping farmers grow more with less through precision and data-driven decisions while ensuring the land is cared for during the next year and for the next generation.
Farming has been powered by data for decades.
"Now it's turbocharged by digitalization and infield connectivity that has opened the door to a new way of farming," Kovar said. "John Deere Operations Center is a cloud platform that houses the data about fields that farmers have been collecting for years."
The advancements of technology combined with sensors, computer vision and robotics, Kovar said, are ushering in a new era of farm management.
"We are moving from making decisions for an entire field to precise plant-level management," she said. "We are closer than ever to making it a reality that farmers can individually treat each of the 3 trillion corn plants grown in the U.S."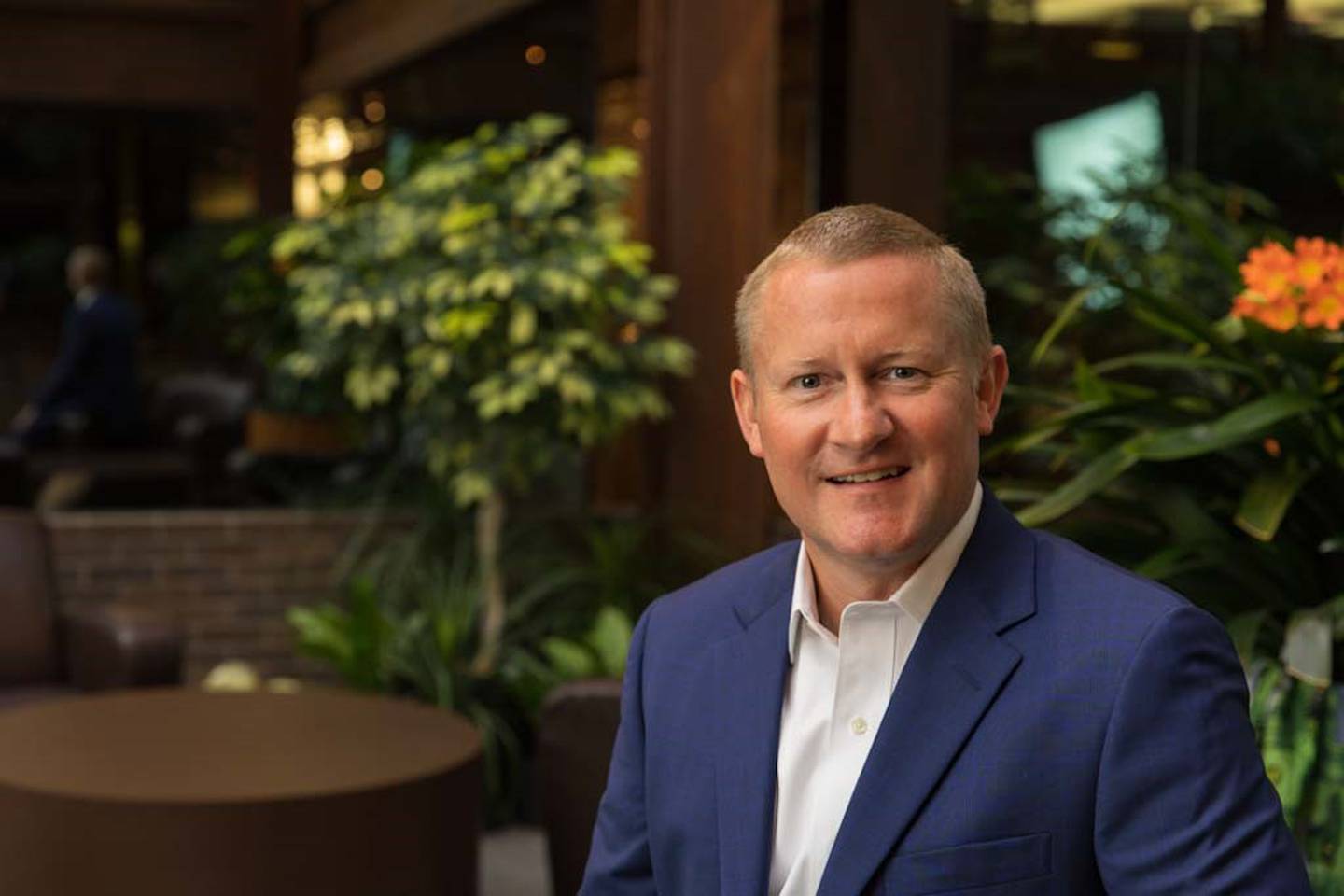 "There are more than 500,000 John Deere-connected machines that run across more than one-third of the land surface," said Jahmy Hindman, John Deere chief technology officer. "Deere machines are in every corner of our planet."
U.S. farmers grow corn on about 90 million acres each year.
"They apply about 140 million gallons of in-furrow starter fertilizer and with ExactShot we can reduce the amount of fertilizer needed by 95 million gallons which can save farmers $650 million in input costs," Hindman said.
"It also prevents wasted fertilizer from encouraging weed growth or increasing the risk of running off the field and into a waterway," he said.
For energy, Hindman said, the path to a sustainable future does not only rely on electrification to power vehicles.
"Biofuels including ethanol and renewable diesel which may be created from plants must be just as much part of the solution," he said. "Because large-scale electrification of high horsepower equipment faces steep technical challenges that make an electric only future unlikely in the near term."
Farmers operate large, powerful machines that may run continuously for more than 12 hours a day.
"They are not just driving from point A to point B, but also performing a number of jobs that require extreme precision and a significant amount of power," Hindman said.
For example, Hindman said, to power a John Deere 8R tractor it would require an energy equivalent of 38 Tesla Model 3 Long Range batteries.
"That battery would double the weight and size of the tractor today at four times the existing cost of the tractor to produce the amount of energy required," Hindman said. "These changes would lead to negative agronomic impacts on the farm like excessive soil compaction."
"Biofuels produced from corn or soybean feedstocks such as ethanol and renewable diesel produce about 50% less greenhouse gas emissions compared to petroleum-based counterparts," he said. "And biofuels support a circular economy because a farmer can utilize a portion of the crops they grow to power the machines they use."
"At John Deere, we're not in the business of creating technology just because it's cool," said May, the chairman and CEO. "We create technology to address specific challenges, problems or needs."
Technology is the key to driving sustainability of the farm, May said.
"It empowers our customers to be more efficient and profitable in the face of significant challenges and that's why we've developed robotics that leverage machine learning and computer vision," he said. "This technology is good for our customers' business, for the planet and for all of us."