DU QUOIN, Ill. — The 32nd National Red Power Round Up was hailed by organizers as the show that was "meant to be" — and it turned out to be a success, according to show organizers.
"All in all, it was a pretty successful show," said co-chair Tom Garner. Garner and co-chair Jerome Ripperda headed up organizing the event.
The event was formally scheduled to start on Thursday, July 1, but Garner said the gates opened early.
"There were a lot of people there on Wednesday, so we went ahead and we went on the gates and started admitting people. It turned out to be almost a four-day show," he said.
Garner said the show attracted over 4,000 people. Visitors could purchase a single-day admission ticket or an armband to attend all three days. Over 2,200 bought single-day admission tickets, Garner said.
The show opened with rain showers that forced the opening ceremonies indoors but the weather improved on Friday and Saturday.
"We ended up with over 400 tractors, around 200 Cub Cadets, 40 trucks and about 40 stationary engines," Garner said.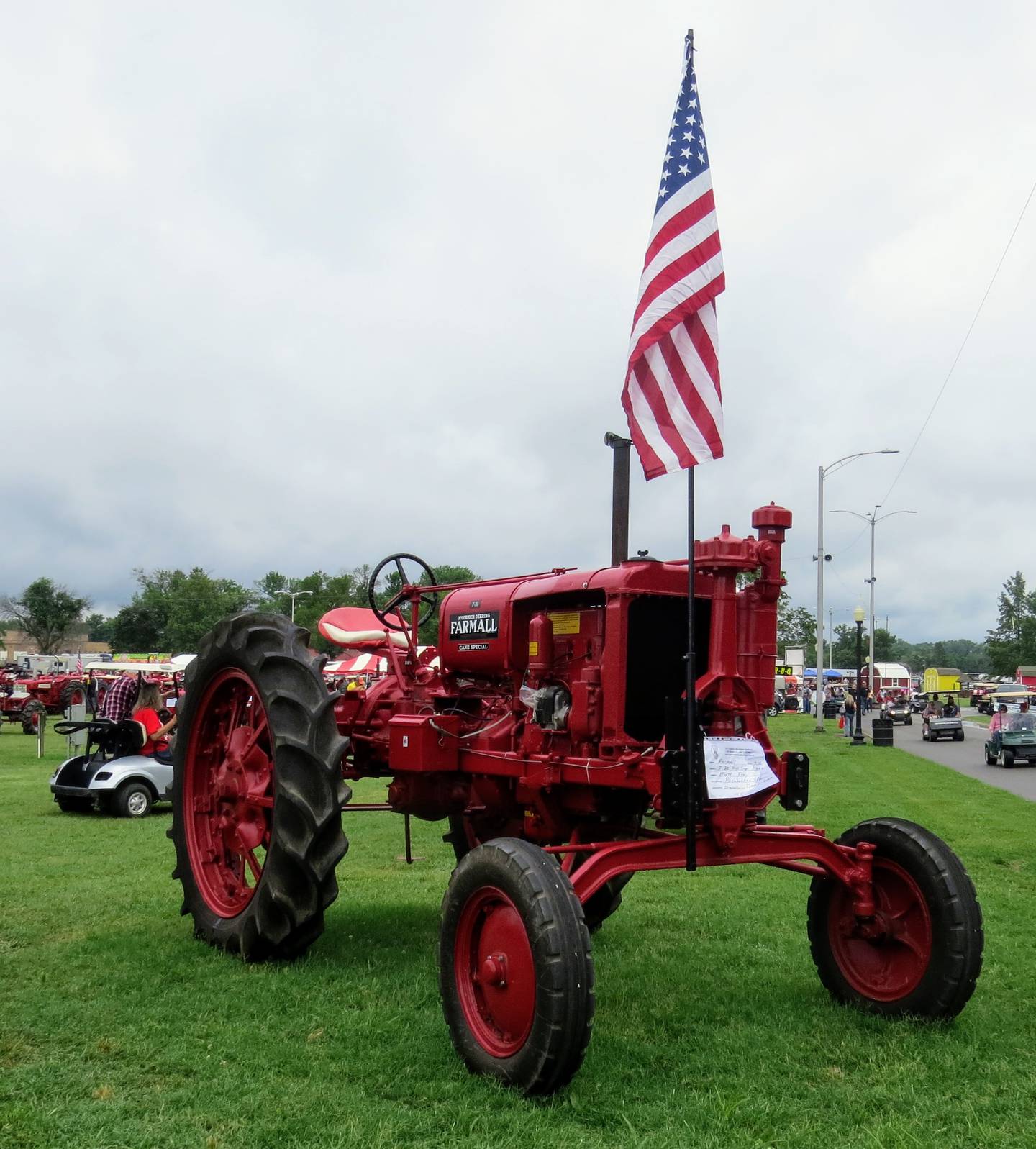 One group had a unique journey to the show.
"We had a group of 13 tractors who left New Harmony, Indiana, and drove to the show. I think 12 of the tractors ended up getting here. They left the Saturday before the show and drove their tractors 95 miles to get to the show," Garner said.
The National International Harvester Collectors Club members meet at the show and one duty they have is to vote on the show's future location.
"You do this three years in advance. We started planning this show three years ago. It took three years to put on a three-day show," Garner said.
State IH collectors' clubs bid to host the Red Power Round Up.
• The 2022 Red Power Round Up will be held June 23-25 in Springfield, Ohio, at the Clark County Fairgrounds, with Ohio Chapter 6 hosting.
• The 2023 Red Power Round Up will be held in Grand Island, Nebraska, with Nebraska Chapter 12 hosting.
• The 2024 Red Power Round Up will be held in Spencer, Iowa, at the Clay County Fairgrounds, with Iowa Chapter 12 hosting.
The next major event on the national group's calendar is the National Auction, set for Nov. 5-6 in Monrovia, Indiana.