WEST LAFAYETTE, Ind. — Moderation in input prices, particularly fertilizer prices, is likely to result in lower crop breakeven prices in 2024, according to a recent article by Michael Langemeier at Purdue University.
The breakeven prices for corn and soybeans are expected to decline 5% to 10% in 2024 after increasing sharply in 2022 and 2023.
"Despite the large decreases in the last 12 months, fertilizer prices are still well above what they were in 2020," said Langemeier, associate director of the Center for Commercial Agriculture.
For example, though lower than the prices in August 2021 and August 2022, the August 2023 price for anhydrous ammonia is still 20% higher than it was in 2020.
The input price changes for supplies and repairs, machinery and wages were approximately 2.5%.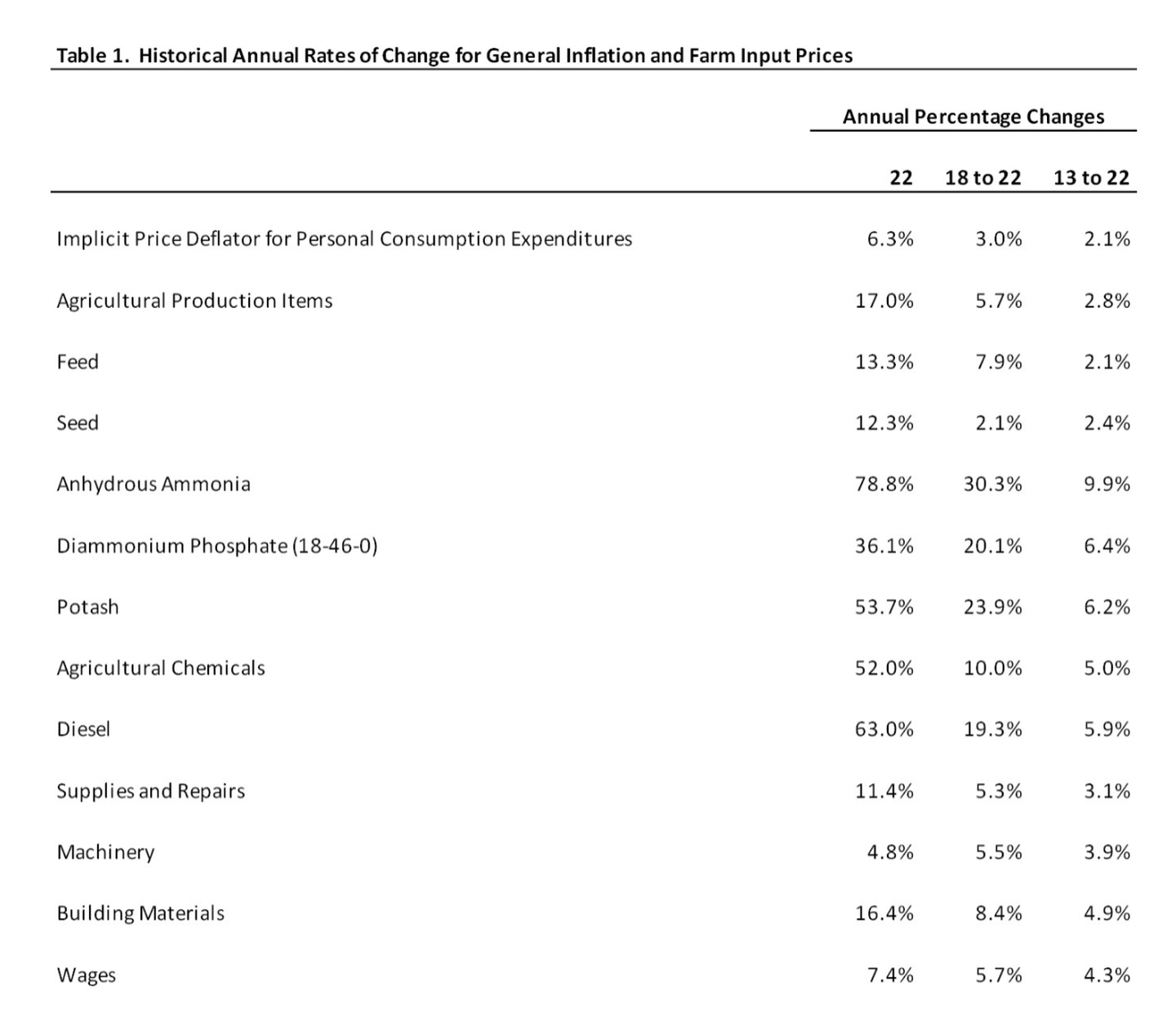 Inflation & Farm Input Prices
Over long periods of time, farm input prices are significantly correlated with general inflation.
"However, farm input prices are by no means perfectly correlated with general inflation," Langemeier said.
"Each input has its own supply and demand fundamentals. Farm input price indices for machinery and labor were more correlated with general inflation than feed, seed, fertilizer and fuels."
Read the complete article at: https://tinyurl.com/2cnm2ddr.