INDIANAPOLIS — Registration is open for the Indiana Agricultural Law Foundation's 2023 Estate and Succession Planning for the Family Farm workshop.
Family farmers and attorneys can attend the free, virtual event from 9 a.m. to 12:15 p.m. July 20.
"It's essential that families work together to create their succession plans before they're needed," said Mark Thornburg, Indiana Farm Bureau executive director of legal affairs.
"This program is designed to encourage family members to begin the conversation of transitioning the farm to the next generation, which requires a great deal of planning and communication."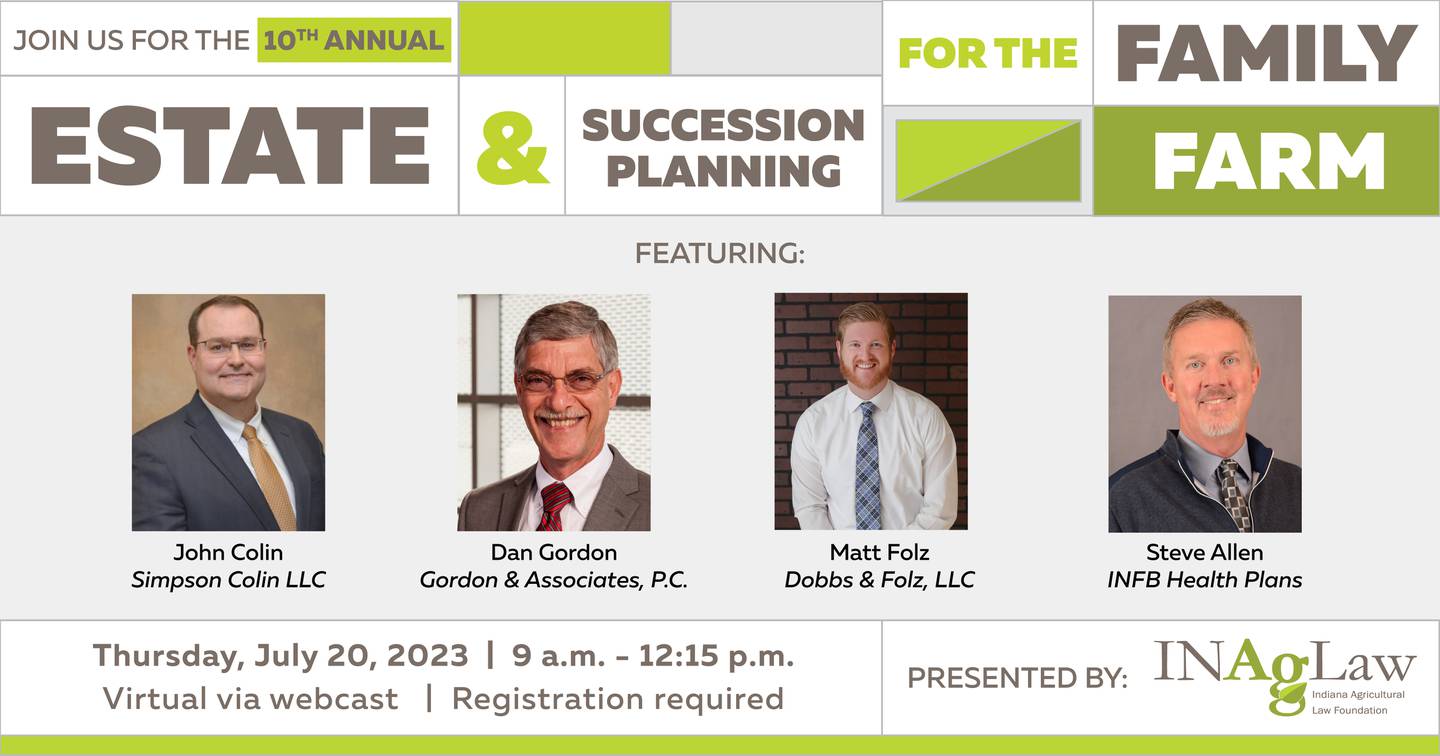 Topics and speakers include:
• Estate Planning 101 — John Colin, attorney, Simpson Colin LLC.
• Four Ways to Lose the Family Farm — Dan Gordon, partner, Gordon & Associates, P.C.
• Bringing the Next Generation into the Farming Operation — Matt Folz, partner, Dobbs & Folz, LLC.
• Health Plans for the Family Farm — Steve Allen, manager, Indiana Farm Bureau Health Plans.
"The session topics provide practical information regarding the tools of estate planning, as well as current developments in the field," Thornburg explained. "A unique aspect of the programming is an emphasis on facilitating communication and understanding family dynamics."
Registration for the event is required. Attendees may register at www.infb.org/events through July 18.
The program is approved for 3.3 CLE credits for attending attorneys.