WEST LAFAYETTE, Ind. — Farmer sentiment about the ag economy decreased from August to September, according to the Purdue University/CME Group Ag Economy Barometer.
More farmers cited rising interest rates as a reason why now is not a good time to make large investments.
"We saw more producers choosing rising interest rates as a primary concern, with 23% choosing it as their No. 1 concern for their farming operation in the upcoming year," said James Mintert, director of the Center for Commercial Agriculture.
Farmers also are worried about higher input costs, input availability, and lower crop and livestock prices.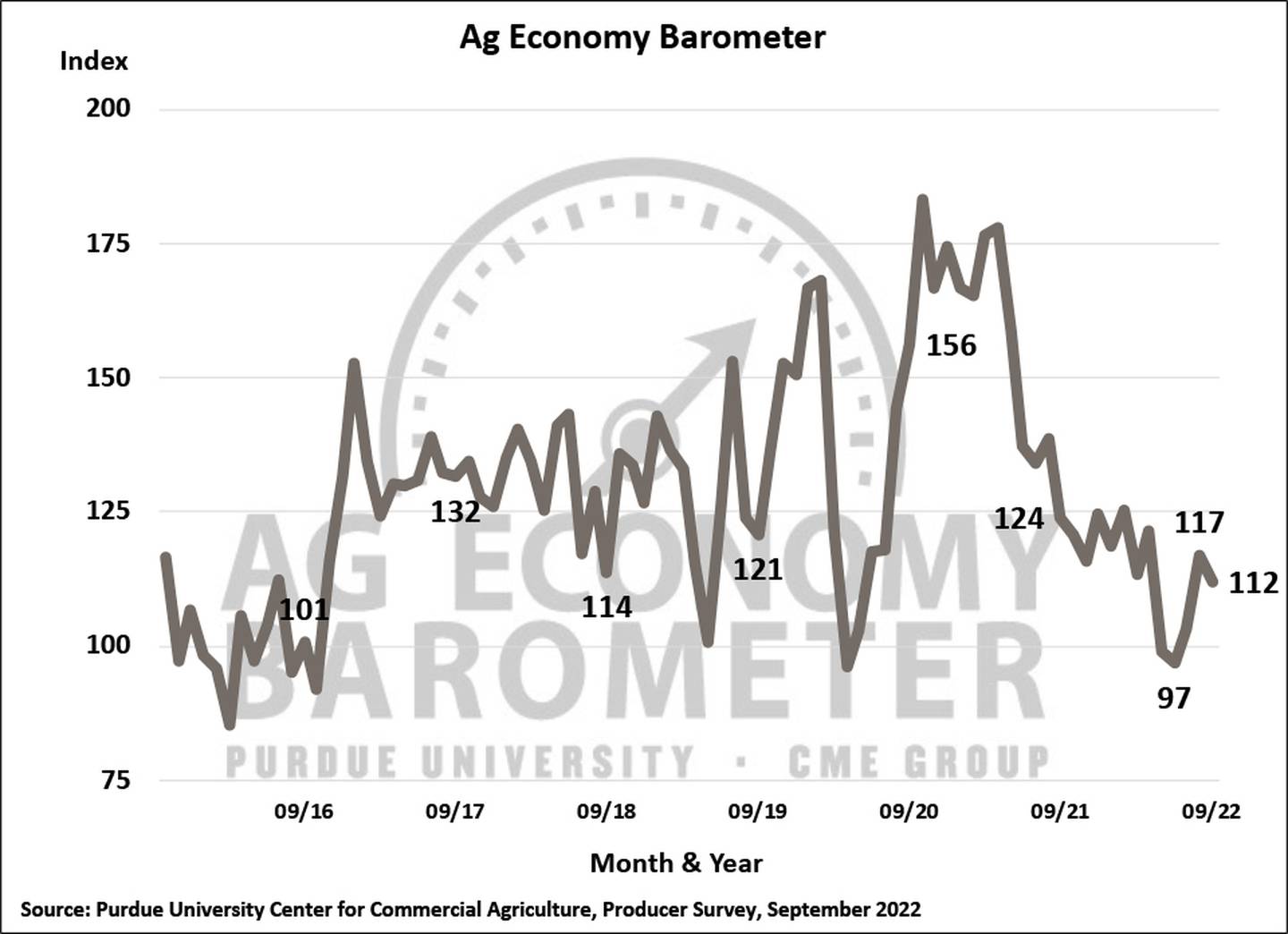 Other Findings
• Farmers' perspective on farmland values showed further signs of softening this month as both the short and long-term farmland value indices declined.
• Farmers' usage of cover crops appears to be increasing with 57% of respondents reporting that they use cover crops on at least some of their farmland.
• Most cover crop users employ cover crops on just a portion of their acreage, with improving soil health and improving erosion control cited as the two most common motivations for planting cover crops.
• Very few cover crop users said they plant cover crops primarily to sequester carbon.
• Reasons cited for planting cover crops include improved soil health and improved soil erosion control.
Read the complete report at https://tinyurl.com/38vjdrcs.