WASHINGTON — The U.S. Department of Agriculture has announced it is awarding $197 million for 41 locally led conservation projects through the Regional Conservation Partnership Program.
RCPP is a partner-driven program that leverages partner resources to advance innovative projects that address climate change, enhance water quality and address other critical challenges on agricultural land.
Conservation projects awarded funding in Illinois are:
Lake Decatur Water Quality Initiative — Objective is to collaborate with the Natural Resources Conservation Service and over 50 partners to help producers and landowners adopt climate-smart practices that achieve measurable and quantifiable improvements in water quality, specifically reducing sediment and nitrates, in the Mississippi River Basin Critical Conservation Area.
The Lake Decatur project aims to reduce annually up to 50% of sediment and 20% of nitrate loading to the local water supply reservoir. The partnership will leverage existing watershed plans to target funding to lands where conservation actions will have the greatest impact.
Awarded $9,883,117, the city of Decatur is the lead partner, and $15,331,239 is the total partner contribution amount.
Rend Lake Watershed Conservation Initiative — This project partnership has 13 partners that plan to pursue climate-smart agriculture goals published in the Rend Lake TMDL watershed-based plan. Rend Lake is a critical reservoir for over 300,000 residents in southern Illinois.
The Rend Lake partnership will work with producers and landowners to help implement climate-smart ag practices to reduce nutrient pollution in the watershed.
The partnership plans to engage in outreach to a variety of local stakeholders and producer groups including urban agriculture producers, community leaders and historically underserved producers in the agricultural community.
Awarded $2,142,857, the lead partner is the Jefferson County Soil and Water Conservation District, and the total partner contribution amount is $3,797,140.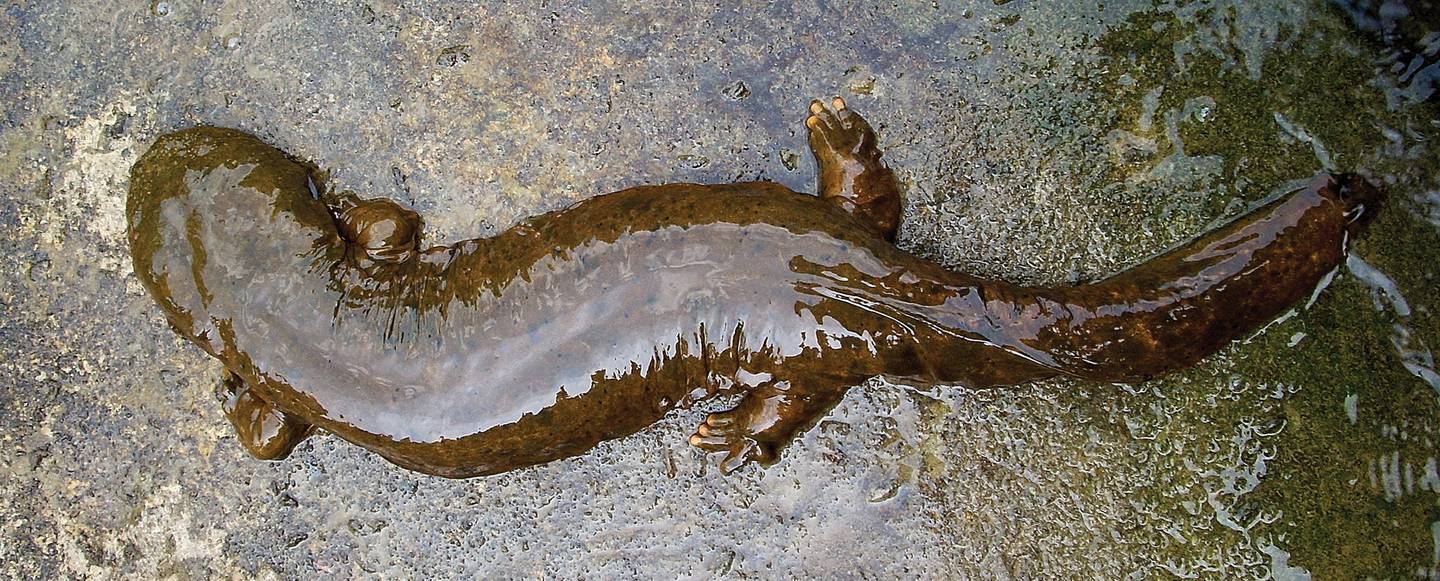 Conservation projects awarded funding in Indiana are:
Farmers Helping Hellbenders — The eastern hellbender is the largest salamander in North America. Adults can weigh up to 4 pounds. The goal of Purdue University's project is to improve hellbender habitat in a four-county region in south-central Indiana, the only remaining habitat for hellbenders in the state.
Purdue and 14 contributing partners plan to expand the use of agricultural conservation practices that lead to decreased sedimentation in local rivers systems.
Sedimentation is a major cause of hellbender decline and reduced sedimentation will increase available habitat for hellbenders, mussels and aquatic macroinvertebrates.
Soil and nutrient loss are also concerns for agricultural producers and the targeted conservation practices and systems have been shown to have long-term benefits for agricultural systems and operations.
Awarded $2,669,966, Purdue is the lead partner, and the total partner contribution is $2,721,614.
Unlocking societal and environmental benefits in the Kankakee watershed by expanding conservation efforts — The primary goal of this project is to address flooding and nutrient pollution issues in Kankakee and Iroquois watershed. The Kankakee flows today through what was once one of the largest wetlands in North America.
The partnership of over 40 entities will work in the 11-county project area to facilitate the installation of 3,000 acres of conservation cover, two-miles of two-state ditches and 800 acres of wetland easements. A combination of modeling and water quality monitoring will be used to report project outcomes.
Awarded $7,954,545, the Indiana State Department of Agriculture is the lead partner, while Illinois is a partner state, and the total partner contribution is $7,954,777.
Tapping Knowledge
"Our partners are experts in their fields and understand the challenges in their own backyards," Agriculture Secretary Tom Vilsack said.
"Through RCPP, we can tap into that knowledge, in partnership with producers and USDA, to come up with lasting solutions to the challenges that farmers, ranchers and landowners face. We're looking forward to seeing the results of public-private partnership at its best, made possible through these RCPP investments."
The projects funded are awarded under two different RCPP funding opportunities: RCPP Classic and RCPP Alternative Funding Arrangements.
RCPP Classic projects are implemented using NRCS contracts and easements with producers, landowners and communities, in collaboration with project partners.
Through RCPP AFA, partners have more flexibility in working directly with agricultural producers to support the development of new conservation structures and approaches that would not otherwise be available under RCPP Classic.
As part of each project, partners offer value-added contributions to amplify the impact of RCPP funding in an amount equal to or greater than the NRCS investment.
Private landowners can apply to participate in an RCPP project in their region through awarded partners or at their local USDA service center.
First authorized in the 2014 farm bill, RCPP has leveraged partner contributions of more than $1 for every $1 invested by USDA, resulting in nearly $3 billion collectively invested in natural resource conservation on private lands. Since inception, RCPP has made 589 awards involving over 3,000 partner organizations.
Currently, there are 401 active projects, with at least one active project in every state and area. Successful RCPP projects provide innovative conservation solutions, leverage partner contributions and offer impactful and measurable outcomes.