WEST LAFAYETTE, Ind. — Rising input costs and uncertainty about the future continue to weigh on farmers, according to the Purdue University/CME Group Ag Economy Barometer.
"Many producers remain concerned about the ongoing escalation in production costs as well as commodity price volatility, which could lead to a production cost/income squeeze in 2023," said James Mintert, director of Purdue's Center for Commercial Agriculture.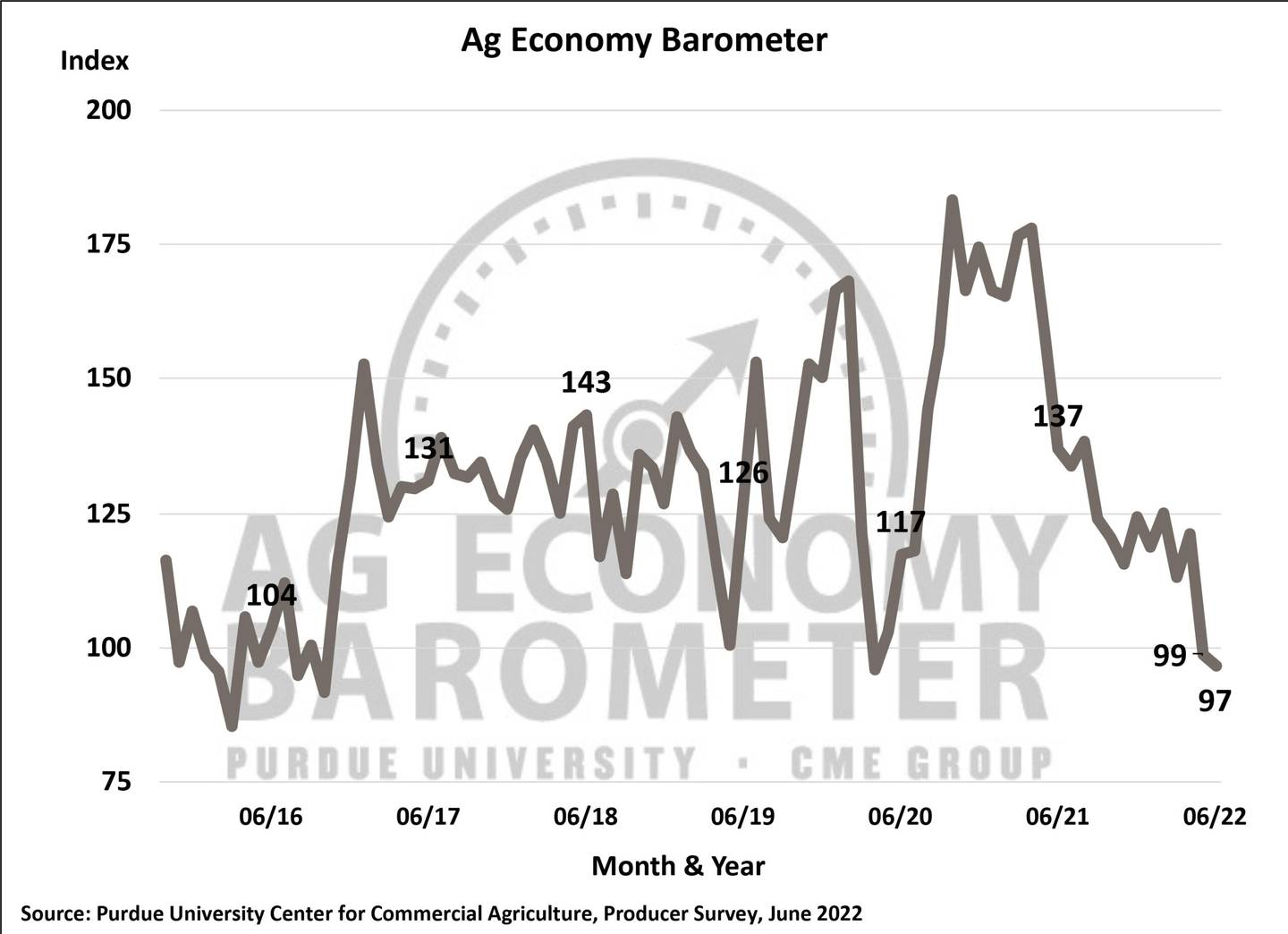 The top concerns for producers in the upcoming year include:
• Input prices — 43%.
• Input availability — 21%.
• Government policies — 18%.
• Lower output prices — 17%.
Sixty-three percent of producers expect higher costs in 2023, on top of the large increases experienced in 2022.
Producers also expect inflation to push up the cost of living for farm families. These changes could result in acreage shifts in 2023.
One out of five of crop producers said they intend to change their crop mix in the upcoming year in response to rising input costs, the report said.
Among those who plan to shift their crop mix, almost half of respondents said the biggest change will be to devote a higher percentage of their acreage to soybeans.
Twenty-six percent of those considering acreage shifts said the biggest change would be to plant more wheat. Twenty-one percent of farmers said they would plant more corn.
Read the full Ag Economy Barometer report at purdue.ag/agbarometer.