WEST LAFAYETTE, Ind. — Farmers are less optimistic about the ag economy, according to the Purdue/CME Group Ag Economy Barometer, which plummeted to its lowest level since the early days of the pandemic in spring 2020.
Despite strong commodity prices, producers are very concerned about their farms' financial performance in 2022, according to the survey results.
Those concerns are driven by the rapid rise in production costs and uncertainty about where input prices are headed.
"Higher input costs remain a top concern for producers, with 44% of those surveyed choosing it as the biggest concern facing their farming operation in the coming year," said James Mintert, director of the Center for Commercial Agriculture at Purdue University.
"Additionally, 57% of producers said they expect a 30% or more rise in prices paid for farm inputs in 2022 compared to prices paid last year."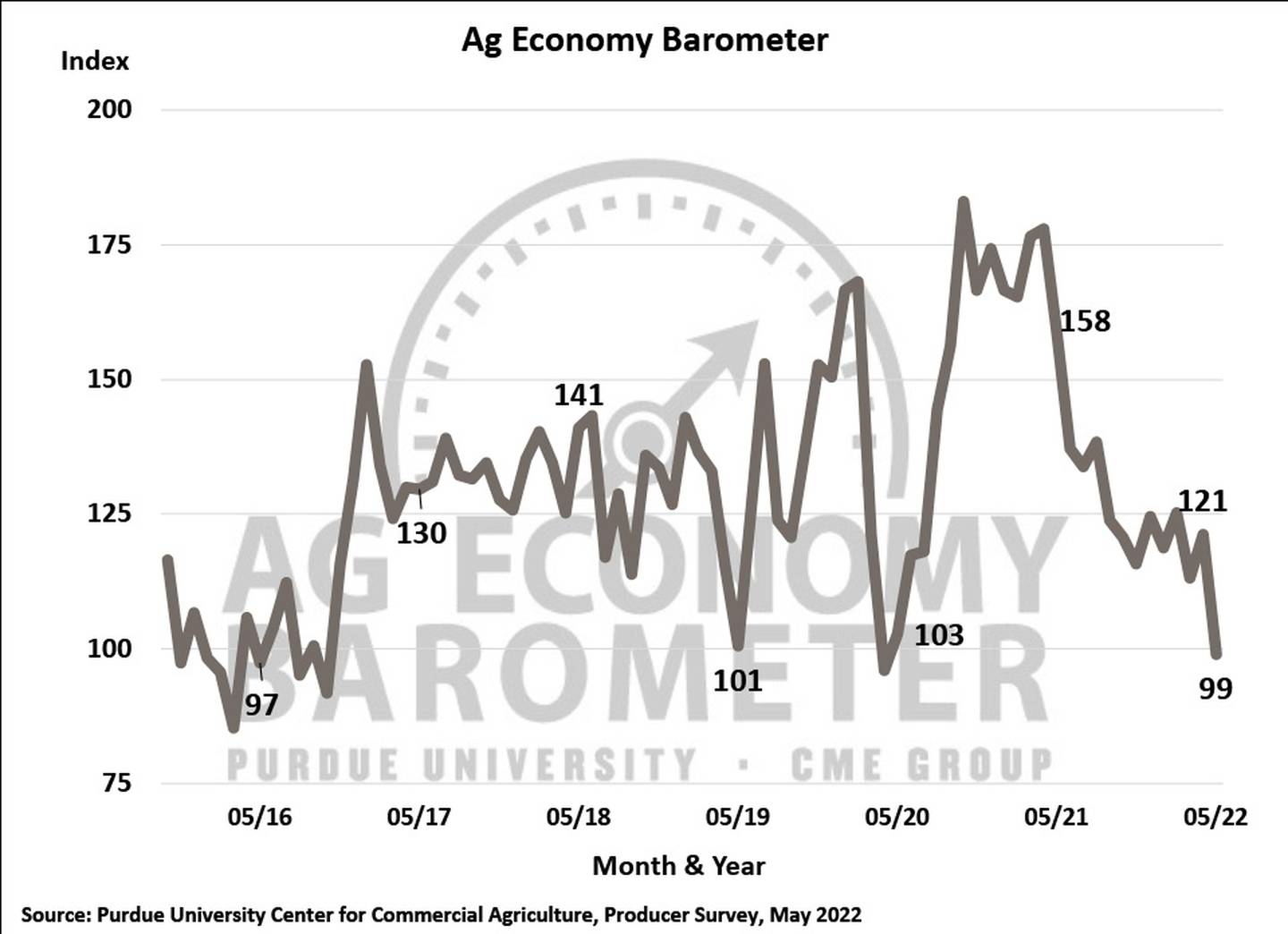 Despite concerns about farm financial performance, producers remain relatively optimistic about farmland values, largely because of expectations for strong non-farm investor demand and inflation, the report says.
The survey also suggests that producers with wheat or double-crop soybean experience plan to increase their wheat acreage in fall 2022.
Read the full Ag Economy Barometer report at purdue.ag/agbarometer.