FORT WAYNE, Ind. — Crafting a farm bill is a marathon, not a sprint.
"We're in this for the long haul, for the long distance," said Indiana Farm Bureau Vice President Kendell Culp at the Fort Wayne Farm Show.
Renewed every five years, each farm bill is an amendment to the original legislation created after World War I, the Agricultural Adjustment Act of 1933.
The current bill, signed into law by President Donald Trump in 2018, is set to expire in 2023.
Looking ahead, will the money that has been pumped into agriculture the last few years by the federal government continue? Or, will it be cut back?
"Now restraint and federal budget are two words that today just don't go in the same sentence very well," Culp said. "I would expect that we're going to have less dollars and less appetite for more money to be coming into the farm bill."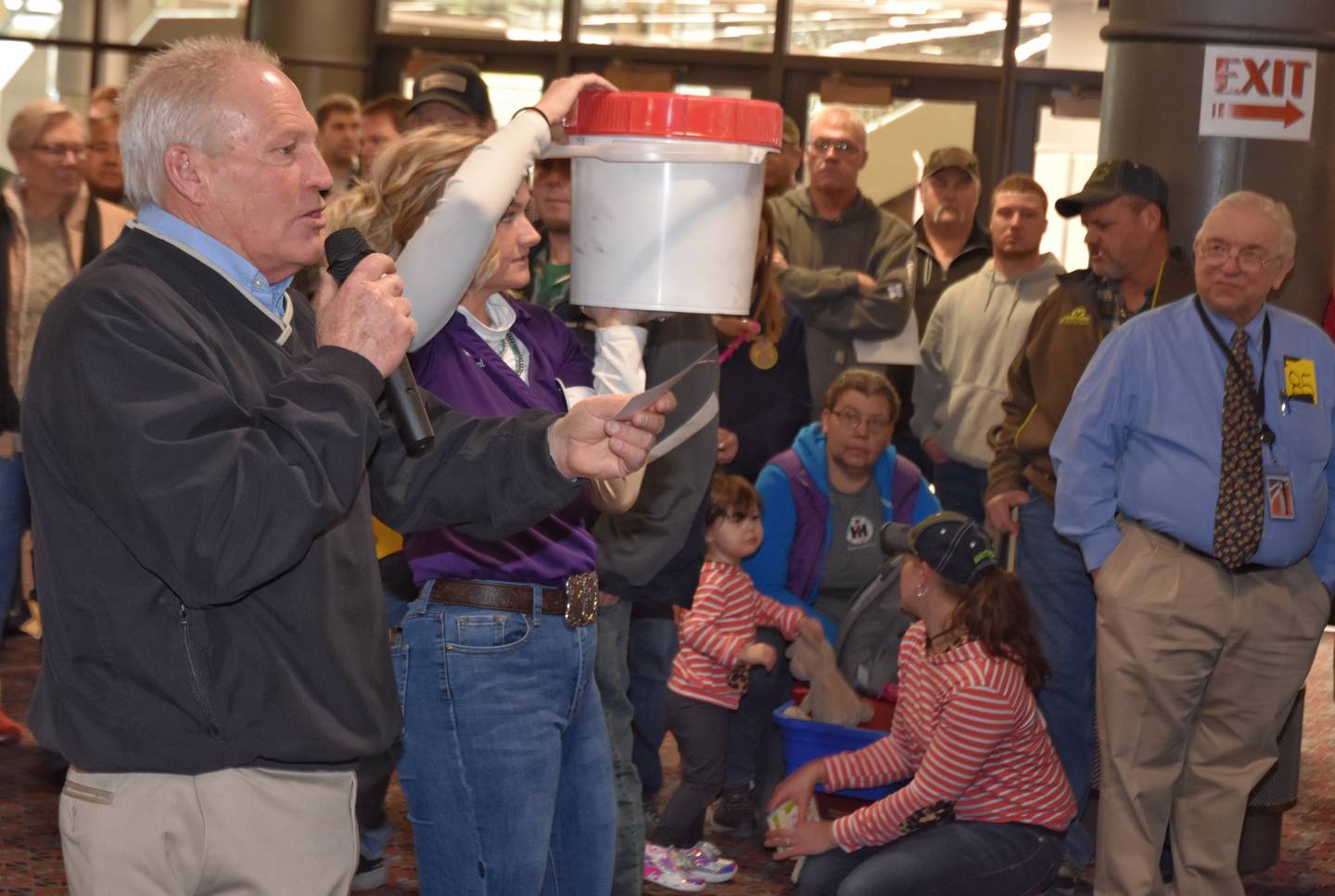 There is a lot of competition for that money — both by region and by commodity.
The elections this fall will also influence those priorities, Culp said.
"We all know that whoever is in the White House, normally that party in the midterm elections, so two years, or halfway through their presidential term, the opposite party usually gains seats in the House and in the Senate," he said.
"It would only take five Republican congressmen, five to switch, for the majority to go from Democrat to Republican. That's a really narrow margin."
The Senate is now evenly split at 50-50, but of the 34 senators up for election, 20 are Republicans, so they have more to defend. In addition, two of those Republican seats are in states where Democrat Joe Biden won the popular vote over Trump.
"The balance of the future of farm bill discussions really depends on what happens in the midterm elections later this year," Culp said.
'Food Bill'
Three-fourths of the current farm bill funding goes to nutrition programs — not to farmers, Culp said.
"I'd also suggest that maybe we could call this a food bill," he said.
Nearly two-thirds of the $46.7 trillion federal budget goes to national debt, health care and social security. Only about 2% of that budget goes to the farm bill.
So, Culp said, "less than a half of 1% of our U.S. federal budget is finding its way back to the farm," accounting for the Supplemental Nutrition Assistance Program and new food box program.
Farmers' share will likely continue to shrink. It is anticipated that an additional 9% will go to nutrition funding in the new legislation, Culp said.
He asked, "Is it really a farm bill when less than 20% of the income is finding its way back to the farm gate?"
Three Pillars
Anticipating the president's priorities, Culp noted Biden campaigned on three pillars — diversity, COVID and climate.
Agriculture's share of greenhouse gas emissions is less than 10%, Culp said.
"For less than 10%, it seems like we get a lot of publicity about all the emissions we have in agriculture, especially animal agriculture," he said. "We have to be diligent. We have to tell our story in agriculture."
Crop insurance, in particular, is a big concern.
"Most Midwest farmers, that's the one they're going to say if you go and you talk to your legislator, 'We need to maintain crop insurance. We've got to protect crop insurance,'" Culp said. "There's a lot of targets on the backs of crop insurance whenever we talk about a federal budget."
Ask yourself:

• What decisions can we make today that help us remain viable as we look down the road to the next decade?

• Looking at today's economic conditions, what do you need help with? What programs are needed in a farm bill for you to survive and to flourish?

• What priorities have you set for your farm to move forward? Do you need to grow? Do you need to expand? Do you need to diversify? Do you need to skinny down expenses? Do you need to increase your output?

• What do you need as you look at being sustainable into the future?

• What role do you think you have personally to help accomplish these goals?

• Has the farm bill worked for you in the past?
Your Voice
The atmosphere in Washington is increasingly partisan, Culp lamented.
"It's just hard to reach consensus on anything," he said. "Even if it's good policy, if one side is for it, the other side thinks they have to be against it because it wasn't their idea. That's not the way to create good policy."
Culp encouraged farmers to share their needs and opinions with elected officials.
"We have concerns, but we certainly have a lot of opportunities. I would encourage all of you to be as involved as you can be," he said.
Chris Crabtree, senior adviser to Congressman Jim Banks, who represents 12 counties in a rectangle around Fort Wayne, said they welcome the input.
"Our relationship with you, one on one, is really important," Crabtree said.
He recalled sitting on a porch and drinking lemonade with Roger Hadley, whose family was honored by AgriNews and Beck's Hybrids as the Indiana Farm Family of the Year in 2015, and riding in a combine with Tom Miller, Allen County Farm Bureau president.
"Your industry touches every American," Crabtree said. "It's critical to the country."