FISHERS, Ind. — In an integrated global economy, supply chains are essential to moving the goods and products that feed and power people around the world. The challenge of keeping those supply chains open — specifically for food and agricultural goods — was the primary focus of the Indiana Ag Policy Forum.
The Indiana Soybean Alliance Membership and Policy Committee and the Indiana Corn Growers Association hosted the forum at the Hyatt Place Fishers, and it was presented by premier sponsor FMC. Other sponsors of the forum included Bane-Welker Equipment and the state's corn and soybean checkoff programs.
"Transportation is vital, not only to our industry, but to every industry," said M&P Chair Mike Koehne, a Decatur County farmer. "We have many ways to take our products to other parts of the country and around the world. We really need to maintain that to stay competitive with other countries around the world."
ICGA President Mike Beard, a farmer from Frankfort, said recent disruptions in the global supply chain system are not just physical and economic. He said governmental and regulatory policies have contributed to the problems, too.
Beard added that increased farmer membership in policy organizations such ICGA and M&P strengthen agriculture's efforts in encouraging pro-farm policies.
"The more we can speak with one voice, the more that our representatives and senators in Washington pay attention," Beard said.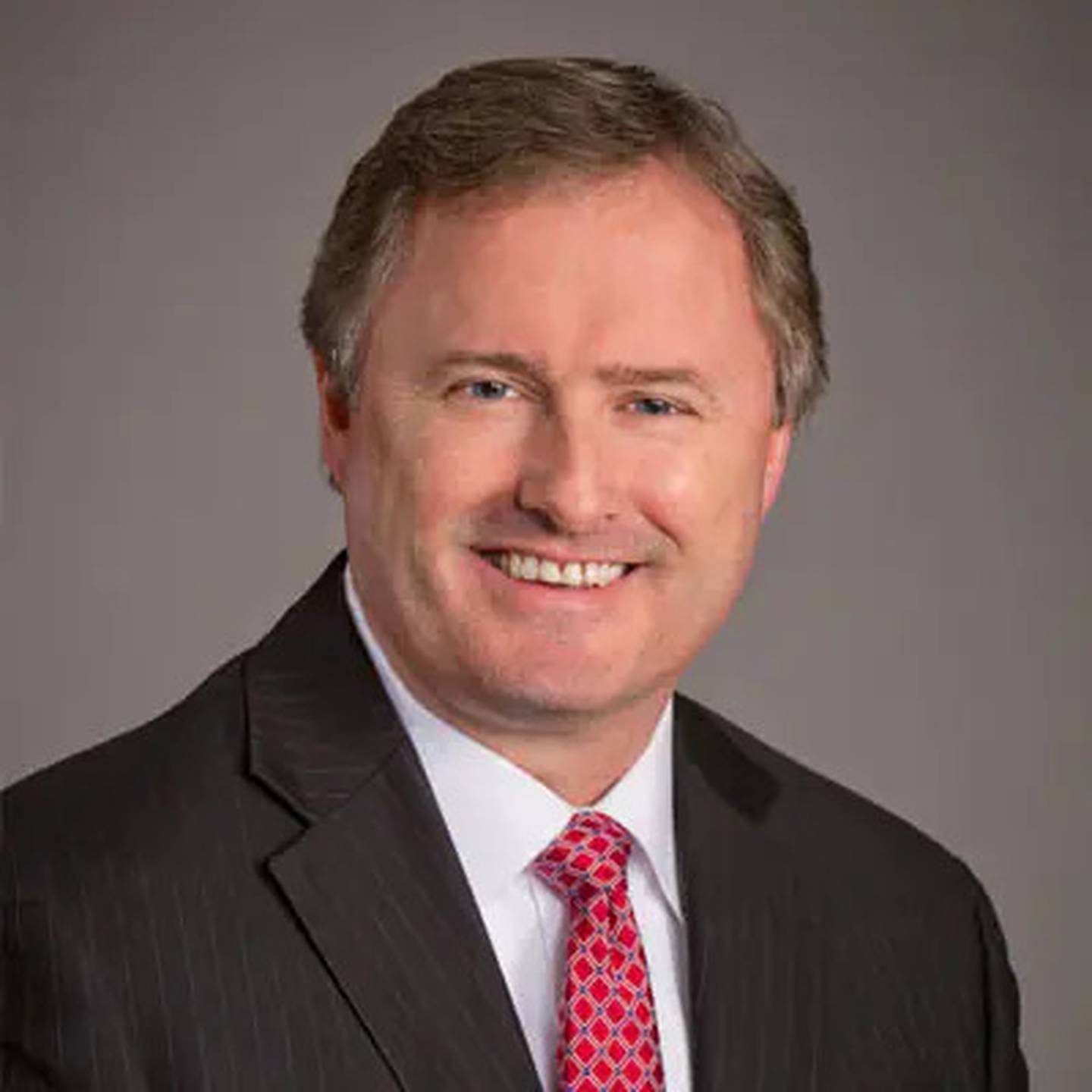 Ken Eriksen, senior vice president of the business information analyst company IHS Markit, said the supply chain has always been an important variable in the cost of goods that are moved around the world.
"The veins of the food supply chain body is the transportation network, and this system is undergoing significant change," Eriksen explained. "There is a trade-off between flexibility and speed/fuel efficiency. There are many options to consider."
"In its simplest form, a supply chain is the activities required by the organization to deliver goods or services to the consumer. In other words, getting stuff from point A to point B," he added.
Eriksen said the COVID-19 pandemic and restrictions that come from it are the largest factor in present disruptions in the worldwide supply chain.
"An emphasis is shifting as supply chains adapt to the impacts of COVID-19," he said. "A new plan has built in social distancing with fewer people involved per unit — moving commodities and products with larger, bulky moves."
Soy Transportation Coalition Executive Director Mike Steenhoek said the supply chain is vital to farmers' success and profitability. The Indiana Soybean Alliance, along with partners such as the STC, the United Soybean Board, the U.S. Soy Export Council and the American Soybean Association, work to improve the infrastructure that moves soybeans to buyers around the world.
Steenhoek said the STC exists to promote cost effective, reliable and competitive transportation systems to serve U.S. agriculture. Established in 2007, the STC is comprised of USB, ASA and 13 state soybean boards — including Indiana.
While acknowledging that farmers must take the bad with the good, Steenhoek said the recently signed federal infrastructure bill should improve farmers' ability to move goods from rural areas to railroads, inland waterways and international ports.
"The federal government is really good about intentions — they're not so good about outcomes," he said. "We've got a lot of scar tissue. While this spending bill is not perfect, ultimately for agriculture, we think this is a good thing. There is actual funding that has been dedicated."
Passed by Congress and signed by President Joe Biden on Nov. 15, the federal infrastructure bill provides $548 billion in additional spending on transportation infrastructure.
When combined with existing infrastructure spending, total funding for transportation will be approximately $944 billion over five years and $1.2 trillion over eight years. Transportation categories will get $284 billion, or 52%, of the new spending. Here's a breakdown:
• Roads, bridges and major projects — $110 billion, which includes $40 billion for bridge repair, replacement and rehabilitation.
• Ports and inland waterways — $17 billion.
• Passenger and freight rail — $66 billion.
• Electric vehicle infrastructure — $7.5 billion.
• Airports — $25 billion.
Steenhoek added that the bill specifies that rural areas must benefit from this new spending.
"We anticipate that there will be meaningful work done on the inland waterway system and with rural bridges as a result of this," he said.
AgriNovus CEO Mitch Frazier told Ag Policy Forum attendees how leaders across Indiana are attracting economic growth to the state through expanding agbioscience opportunities.
From value-added food to animal health to crop protection and Ag Tech, Indiana's $52 billion agbioscience economy is diverse and growing, Frazier said.
AgriNovus Indiana's mission is to work across the state and around the world to fuel $4 billion of economic growth in Indiana by 2024 and to explore how leaders can work together to gain more of the agbioscience market.
Frazier said the Indiana agbioscience industry is already robust and productive. Here is a breakdown of the industry's different sectors:
• Value-added food and nutrition — $29.1 billion.
• Animal health and nutrition — $4.3 billion.
• Plant science and crop protection — $3.98 billion.
• Ag equipment, tech and systems — $1.87 billion.
• Production agriculture — $13 billion.
Frazier said AgriNovus believes the state can bring in an addition $4 billion of agbioscience economic development by 2024.
"We believe that we can do this through attracting and retaining businesses, and creating and supporting new ventures," he said. "We have the added benefit of strong public education that offers the necessary research and thought leadership, marketing, communications and more to support those businesses and start-ups."
Event sponsor Bane-Welker Equipment wrapped up the Ag Policy Forum with a talk about new precision ag technology options through the regional farm equipment retailer.
Kyle Bailey, director of Advanced Farming Systems Technology at Bane-Welker, said the company is changing how they service customers by adding more AFS specialists.
"With more boots on the ground and more knowledge, we will be more proactive and less reactive to problems that farmers might experience," he said. "Many times we are called the guidance guys. To me, AFS is more than just making sure your tractor or combine goes straight."
Bailey said data gathering and mapping are also among the key aspects of precision farming. He finished by talking about how driverless, or autonomous, tractors and farm equipment may be coming sooner than later.
"How hard is it to find a farmhand when you need one in season?" Bailey asked. "Ultimately, autonomous vehicles could be a solution to the labor problem many of you are experiencing."
Ryan Locke, industry relations manager for FMC Corporation, said his company was happy to be the premier sponsor for the Ag Policy Forum. He said FMC is a global company of more than 7,000 employees that works together for the success of U.S. farmers.
"We're pleased to partner with the Indiana Soybean Alliance and the Indiana Corn Growers Association on events such as this," Locke said. "The success of Indiana farmers is part of our success at FMC."
The Ag Policy Forum is one of two major farm policy events hosted by M&P and ICGA. For membership information, contact Rachel Conner at rconner@indianasoybean.com.