WADESVILLE, Ind. — Indiana AgriNews and Beck's Hybrids honored the Schenk Family as the 25th Indiana Farm Family of the Year.
The Schenks prioritize God, family and farming in their lives.
Matt and Carla Schenk farm over 1,000 acres of corn, soybeans and wheat in southern Indiana. They have two daughters active in sports and 4-H, Ciara, 13, and Mattison, 10.
Matt volunteers with several organizations, including Posey County Co-op Board of Directors, Posey County 4-H, Posey County Soil and Water Conservation District Board and Posey County Drainage Board. He is a lifetime member of the Antique Steam & Gas Engine Club.
Carla is involved with Posey County 4-H and Junior Leaders, the local farmers market and St. Francis Xavier Catholic Church. She's a proud soccer mom who also works part time in food preparation and does custom embroidery detail.
Both Matt and Carla were 10-year 4-Hers and believe 4-H and FFA are important.
Matt shared his story with AgriNews.
Q: Tell me about your family farm.
A: We grow corn, wheat and double-crop soybeans. We've been a Precision Planting dealer since 1996. We also run an excavating business.
Q: Tell me more about Precision Planting.
A: It started out as calibrating meters back in '96. Now we go all the way to rebuilding planters, building high-speed planters and retrofitting planters with technology
Q: Is technology important on your farm?
A: Technology is everything. There's no one silver bullet that fixes everything, but technology is the key to make us more efficient. More efficient with seed, fertilizer and time.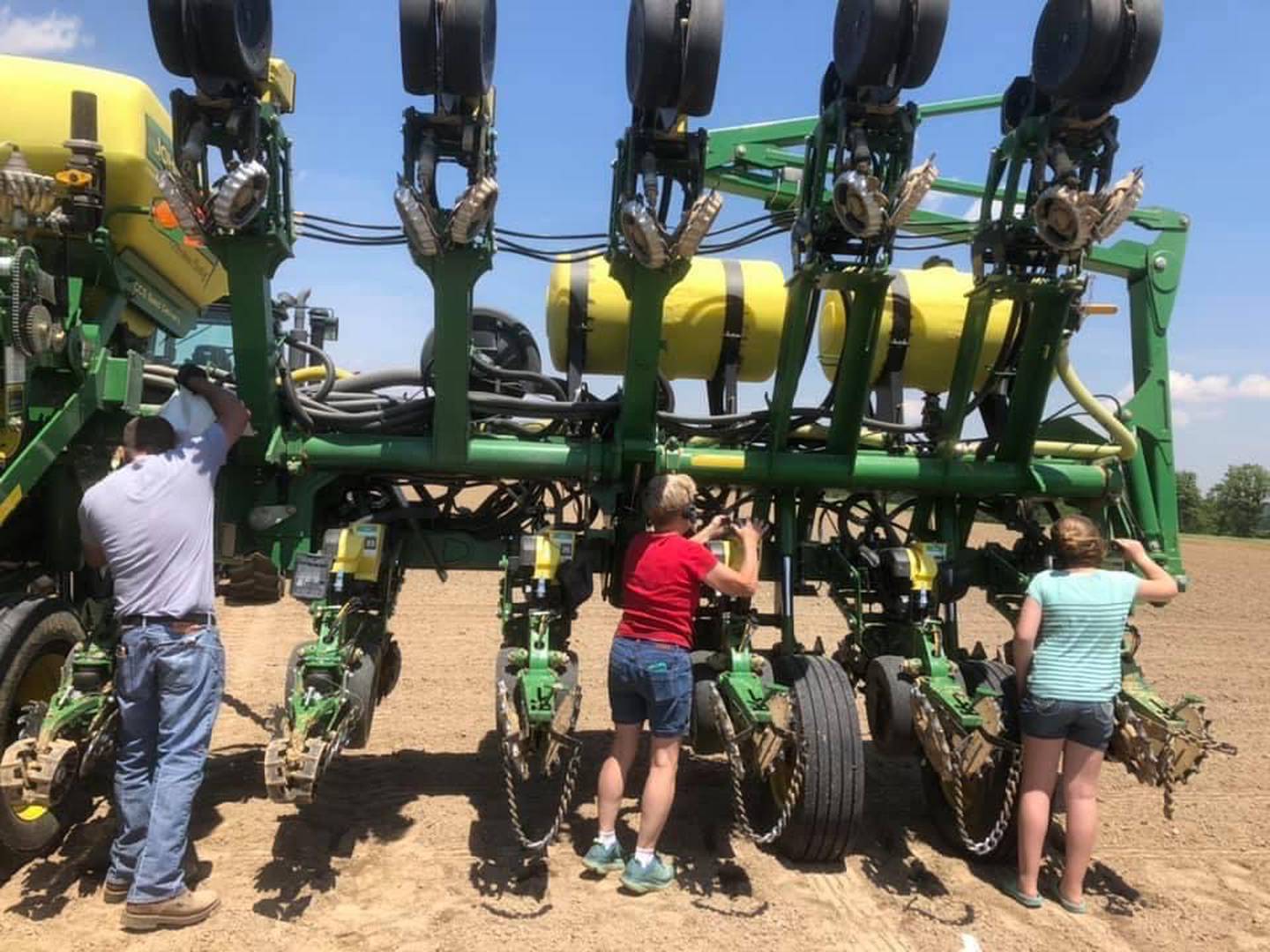 Q: How was harvest 2021?
A: It was a good harvest. Probably some of the best corn yields we've ever had. Soybean yields were average or a little above.
Q: Do you like working on a family farm?
A: There's not many jobs that allow you to work with your parents every day. One day they won't be here. This is time to spend with my family. We're pretty close. Some days you butt heads, because you're family, but it's worth it.
Q: What does it take to successfully work with family?
A: Probably the key is communication. Let everybody know what's going on. Sometimes that's hard, with one generation phasing out and another coming in. It's hard to pass the reigns. Dad's done a good job. But we have to communicate. Technology has made it a little easier to communicate with everyone.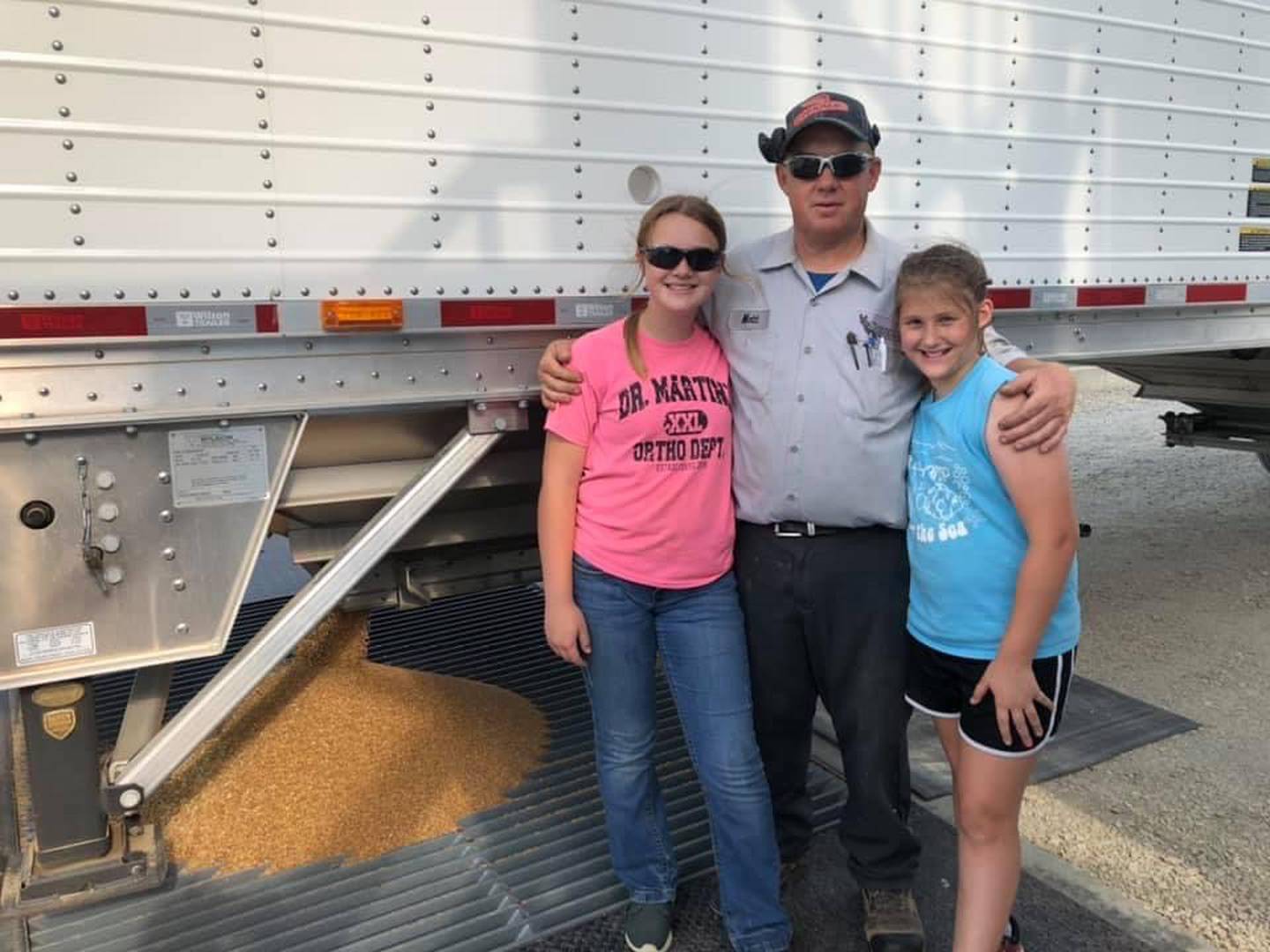 Q: Tell me about your community involvement.
A: I was on our county Farm Bureau Board for several years. My wife was, too. Now I'm on a soil and water conservation board, drainage board, and also on our county co-op board. My wife is involved with 4-H and Junior Leaders. I help whenever I can.
Q: What are your thoughts on 4-H and FFA?
A: In my book, 4-H and FFA are important. You learn a lot that you take and use the rest of your life. You learn a lot of leadership and life skills.
Q: What is your hope for the future of your farm?
A: I would like to get a few more acres. But it's more about quality than quantity. Every acre I farm, I try to farm it to the fullest. I try to get all of the potential. Instead of farming more acres, I try to get more out of the acres I farm. Someday, maybe we'll have a son-in-law that wants to farm. Our biggest challenge is probably finding reliable help. As mom and dad get older, we'll try to find help. Just have to keep our eyes open for the right person.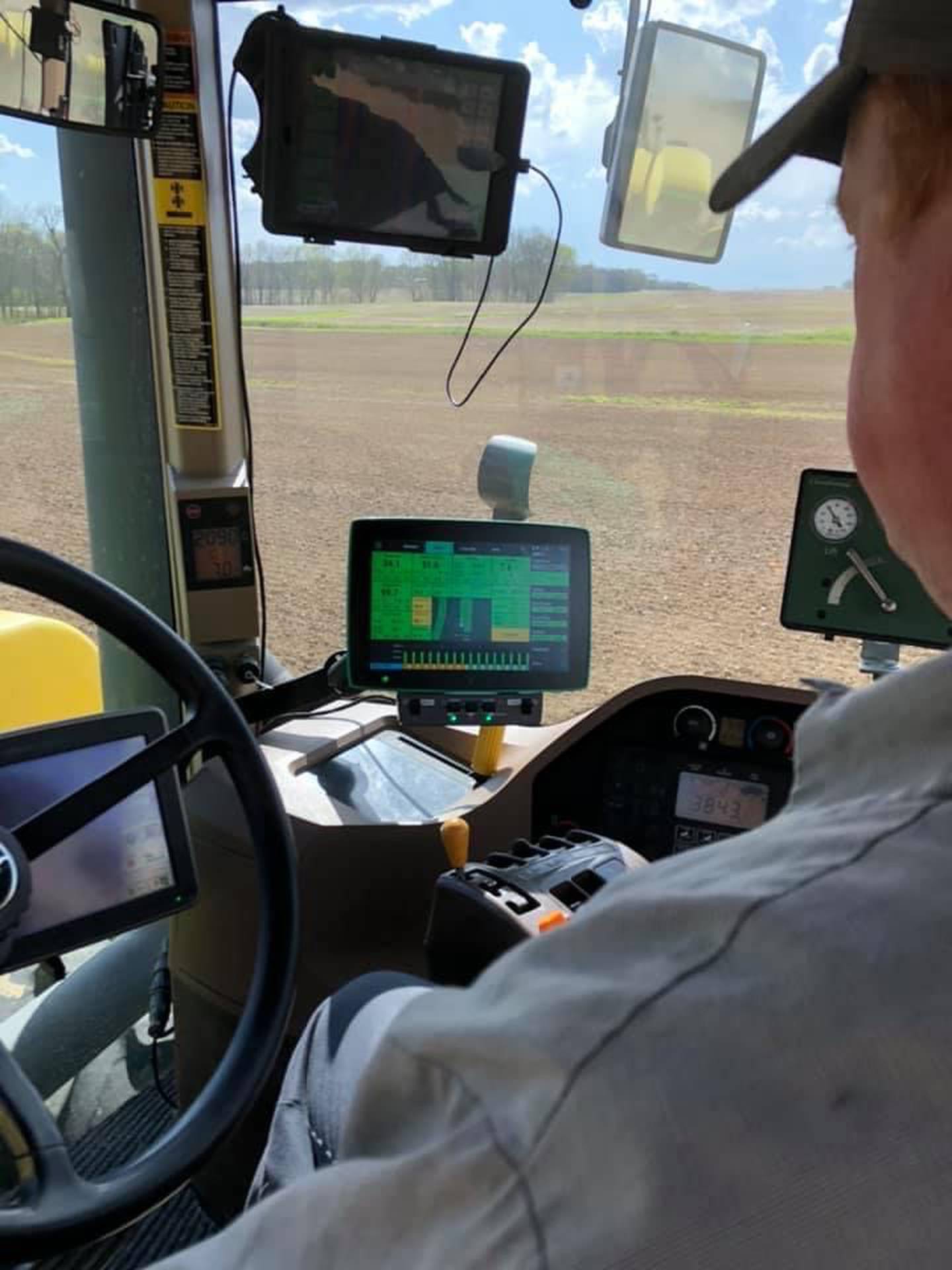 Q: Is soil health important on your farm?
A: Soil health is one reason we plant a lot of wheat. We're big on erosion control. We lay a lot of tile and build a lot of water and sediment control basins to try and keep our soil on our farm.
Q: What do you love about farming?
A: Every day is a new day. You may have a plan, but by the end of the day it could be totally different. It's not like a factory job where you do the same thing all day. We work with a lot of local farmers through the Precision dealership. To me, it's more than just a business. It's a relationship builder. You build relationships with neighboring farmers and share ideas. I've learned a lot from other farmers.
Q: What advice would you give to new or younger farmers?
A: Sometimes you get overwhelmed because there's so much to do. A lot of times you have to just take it one day at a time and be productive. You have to look at the big picture, but you don't want the big picture to drag you down. As long as you keep moving forward and work on that to-do list. Before long, it all gets done. For younger farmers, my advice is to step back and take it one day at a time. You still need a plan. But don't let it overwhelm you.
Celebrating 25 Years
1998 — The Kohlhagen Family of Jasper County
1999 — The Walker Family of Blackford County
2000 — The Bontrager Family of Elkhart County
2001 — The Stinson Family of Clinton County
2002 — The Ambriole Family of Huntington County
2003 — The Schlatter Family of Allen County
2004 — The Johnson Family of Orange County
2005 — The Perkins Family of LaGrange County
2006 — The Bell Family of Wayne County
2007 — The Leininger Family of St. Joseph County
2008 — The Ring Family of Dubois County
2009 — The Minich-May Family of Carroll County
2010 — The Mohler Family of Clinton County
2011 — The Coy Family of Decatur County
2012 — The Hayden Family of Lake County
2013 — The Baird Family of Washington County
2014 — The Duttlinger Family of Jasper County
2015 — The Hadley Family of Allen County
2016 — The Clauson Family of Fulton County
2017 — The Miller Family of DeKalb County
2018 — The Ramsey Family of Shelby County
2019 — The Wenning Family of Decatur County
2020 — The Everett Family of Boone County
2021 — The Stephenson Family of Johnson County
2022 — The Schenk Family of Posey County