BAYLIS, Ill. — With 23 years under his belt as a teacher of agriculture at John Wood Community College, Mike Tenhouse is looking toward the future.
"I'm retirement age, so I'm thinking about that pretty seriously," the JWCC associate professor of agriculture said.
But when asked what inspires him to keep going, Tenhouse doesn't hesitate.
"Just being around youth. I think that students in the ag programs and the industry have a much better than average work ethic. It's something they've grown up with," he said.
"And in the educational process, while we look at all the technology that's out there, I think it's really good to know how to put your hands in the dirt and to put your hands on livestock and know what it takes to make those things grow and be willing to get dirty doing it and to work the hours it takes to get things done."
Tenhouse joined the faculty of JWCC in 2001. He grew up on a cattle farm in Adams County and earned his undergraduate degree from Western Illinois University.
He was working in the feed industry, for the Moorman Manufacturing, now ADM, in Quincy, when he decided to return to college for his graduate degree.
"I worked in tech services and they were hiring people with advanced degrees. So, I went to the University of Illinois for my master's degree," he said.
A self-professed "beef guy," Tenhouse has taught animal science and beef management courses. In 2021, construction began on a new 24,000-square-foot facility near Baylis.
The JWCC Agricultural Sciences Complex and the Fred L. Bradshaw Learning Center was funded through a private effort led by the Orr Research Center Corporation. The facility was dedicated in August 2022.
Tenhouse said the new facility sets his department and JWCC itself apart.
"We are already seeing more people, more students, coming in and saying how nice it is. With the new facility, we do a lot of things because we support and host a lot of different activities. It's really different than any other department at our college," he said.
"We host FFA events. We hosted a fishing clinic for kids. We hosted a showpig sale that our students used as a fundraiser."
It was in the work of putting the finishing touches on the new facility that Tenhouse saw that spirit and attitude from his students that inspires him.
"In the transition from the original building to the new facility, we had to move furniture. They just went over and put it on their shoulders and packed it over and put it in place," he said.
"All we have to say is 'we've got 400 chairs we need set up for the livestock judging' or whatever activity we're having out here and they're right on it. Same thing with clean up after an event. They just tell me, 'we'll go home when we get this cleaned up.' That is what inspires me, that fraternal spirit that comes with agriculture."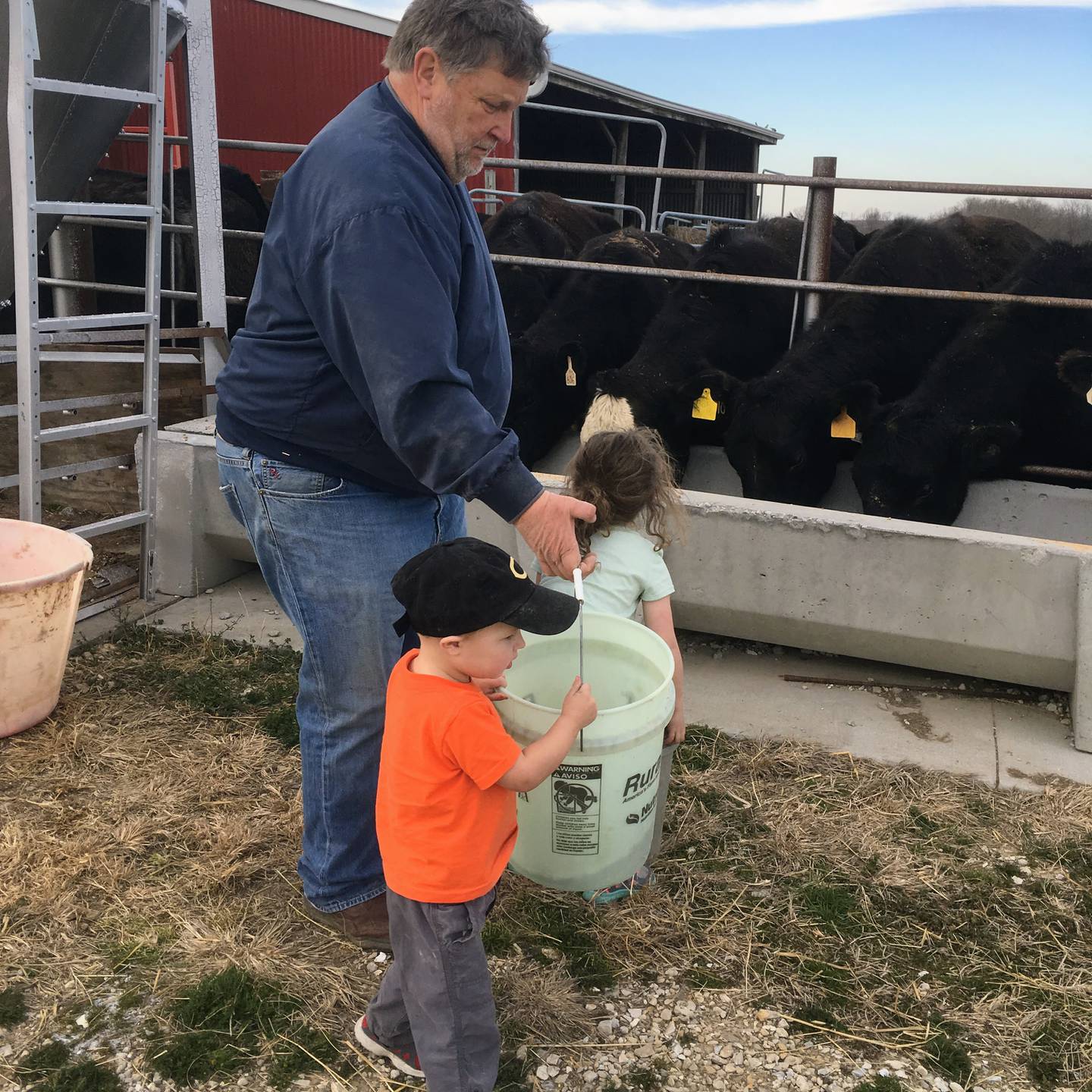 While the work ethic and fraternal spirit among his students may not have changed, Tenhouse has seen other changes, in how — and who — he's teaching.
"If you look at now, one of the big changes is how social media has affected everything and, from an educational perspective, how we use that to try to support some of the things we do," he said.
"That wasn't something I grew up with. Today, you can do more on your phone than you could back then with a giant computer."
Tenhouse is no stranger to keeping up with the times and that has continued into his career as an educator.
"As technology has evolved, students have become more comfortable with that at every level of their education. There's more and more exposure to it," he said.
"As an educator, you have to try to keep up. Most educators learn to teach the things that are most familiar, but you have to try to keep up."
One challenge is trying to find the balance between using technology as a learning tool — and overdependence on it.
"We have to be careful that students aren't looking at their phones too much because then we aren't able to communicate with them. If you ask a question, within a few seconds, they've gone on their phone and have Googled it or sourced it and come up with the answer," Tenhouse said.
Who makes up the student body in his agriculture classes has changed, as well. Tenhouse said when he started teaching, there were women in the college's ag program. Now, women make up close to half of the numbers in JWCC ag classes.
The other change that has affected how and what Tenhouse teaches is the background of his students.
"When I was their age, most kids came from a family farm. Now, the majority of them are not. Their exposure is either through a relative's farm or a job or 4-H or FFA," he said.
"You have to continue to teach the basics because they don't necessarily have those in their background from having been raised in it. And not only have many students not grown up on a farm, but if they have, it might be all crops or all swine or all cattle, so you have to teach those other elements to create a balance."
Balance in his work and home life is one thing that Tenhouse tries to maintain. His wife, Diane, who taught school, including 28 years as a kindergarten teacher, passed away in December 2020.
Mike and Diane graduated in the same class from Camp Point Central High School. They were married 42 years.
"I'm still adjusting to that," Tenhouse said.
Their sons, Jake and Jordan, and six grandchildren live in the area.
"I get to be a grandparent and that's a lot of fun. I've got my grandkids and kids all around, so I'm immersed in family," Tenhouse said.
That family atmosphere is something that doesn't end when Tenhouse walks into work at the new ag complex.
"On the last day, when they are finishing their final exams, and it's time to leave and they can go home, a lot of our students end up sitting on the couch in the lounge. They don't want to leave. They have this bond with each other and with the industry," he said.
"To me, that's a big deal. It's hard to put a value on that. They may debate over the best way to do things, but they are joined in spirit and I think that is one of the things that makes us feel good about this industry we work in."