FORT WAYNE, Ind. — The Fort Wayne Farm Show is back in full force for its 34th year.
Tradexpos will present the annual farm show Jan. 17-19 at the Allen County War Memorial Coliseum, located at 4000 Parnell Ave. in Fort Wayne.
Fort Wayne Farm Show exhibitors present the latest farm technology the industry has to offer along with the area's largest variety of farm machinery equipment, all in one location.
"The Tradexpos team works diligently every year to meet the evolving needs of America's livestock producers, row crop farmers and other agricultural professionals," said Dan Slowinski, show director.
"The Fort Wayne Farm Show has been distinctively curated to provide real-time value and opportunity to the industry," Slowinski said.
"Whether it's your first time attending the Fort Wayne Farm Show or your 30th, you're certain to love the fantastic variety of exhibitors and educational seminars that the Fort Wayne Farm Show provides as Indiana's largest indoor agricultural expo. Together, we achieve the extraordinary."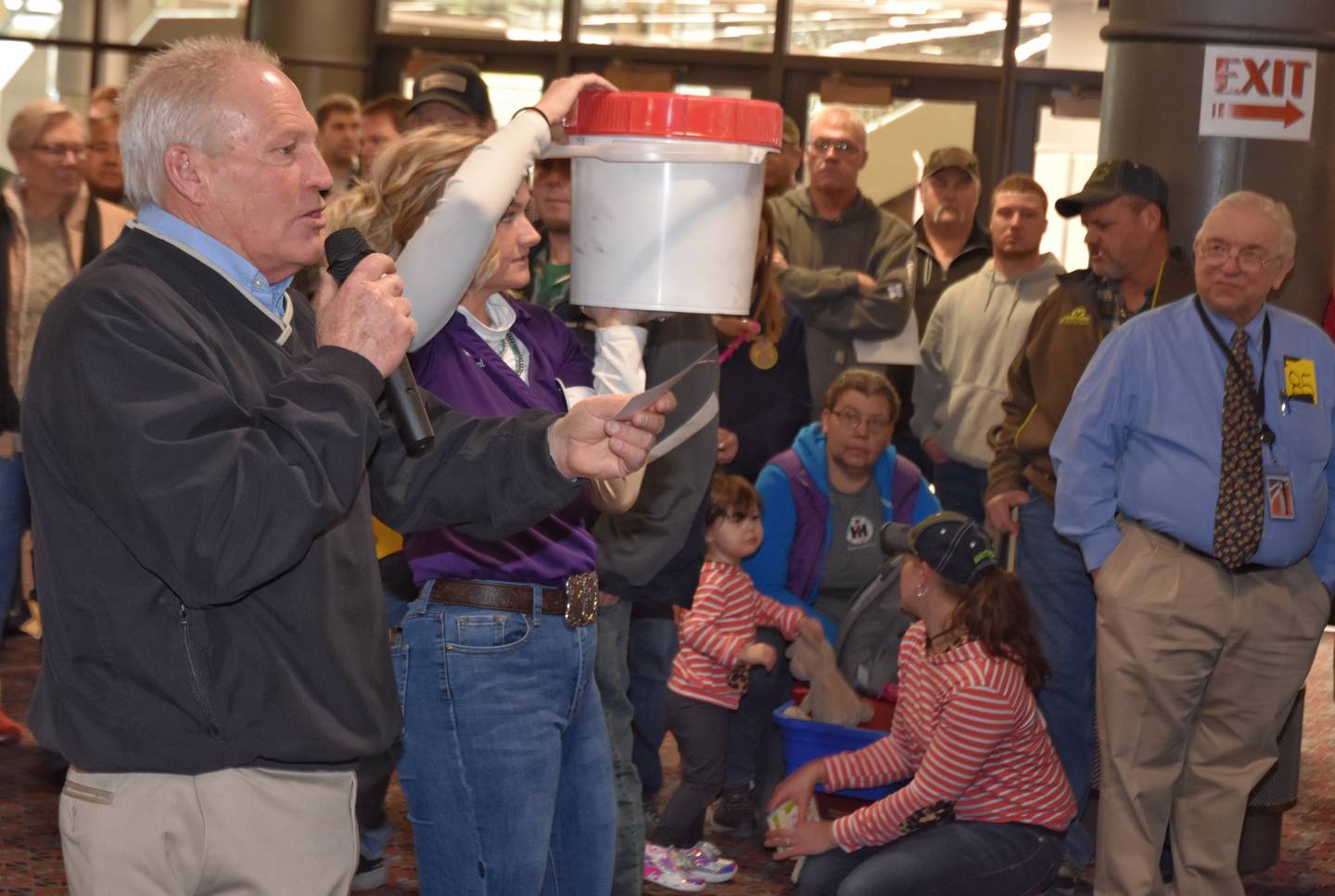 Attendees can expect to enjoy the innovations and wares of over 1,000 booths, as well as ample opportunities to attend seminars to learn more about current topics in agriculture from partners and trusted experts, Purdue Extension and Northeastern Indiana Soil and Water Conservation Districts.
In support of Indiana's FFA Scholarship Foundation, a fundraising auction will be held at 1 p.m. Jan. 17 and 18, featuring a variety of donated items. Last year's auction raised more than $18,000 for scholarships.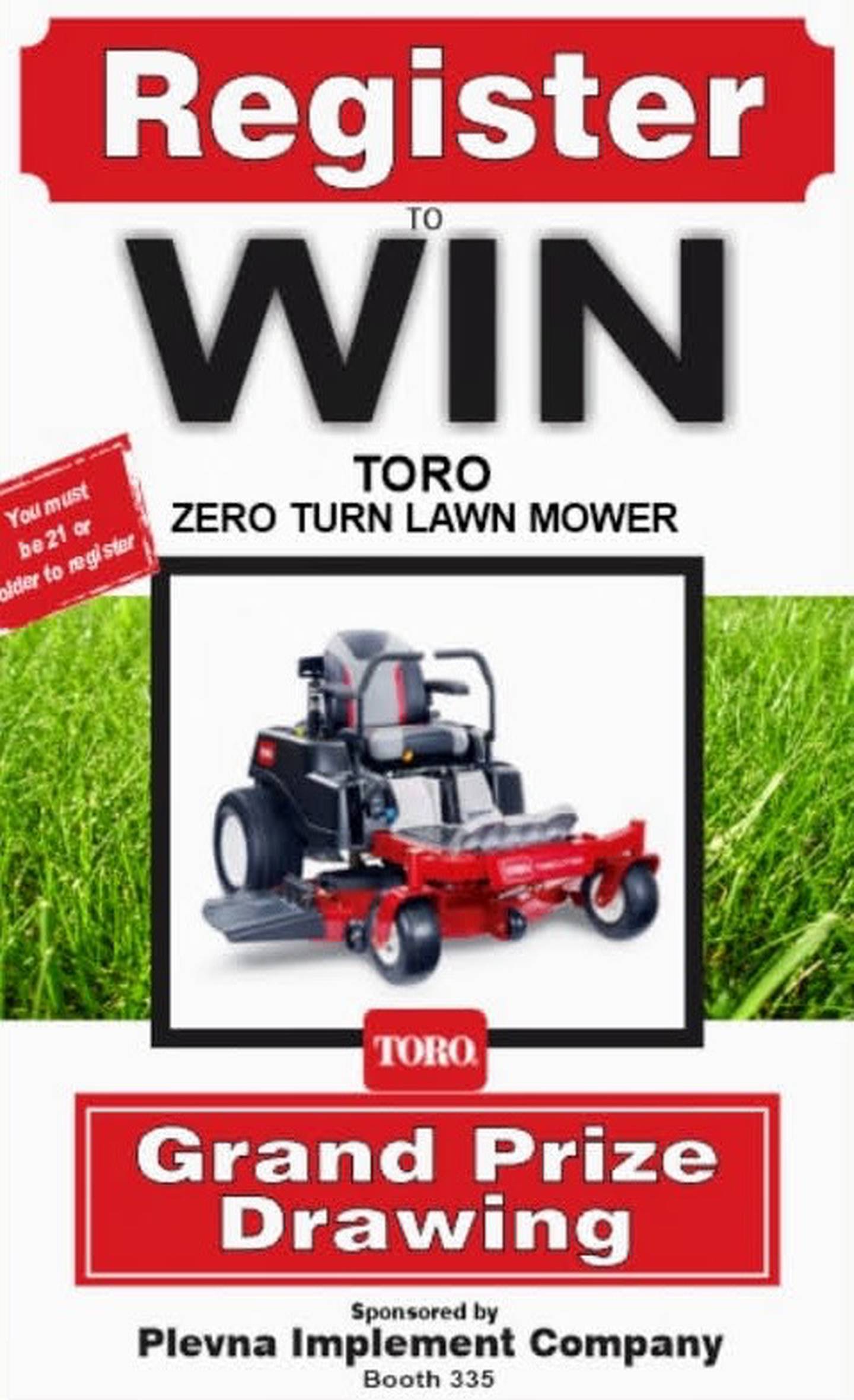 This year's grand-prize drawing — entrants must be 21 or older to register — is for a Toro MyRIDE zero-turn lawn mower sponsored by Plevna Implement Co., located at 102 Peckhart Court in Auburn. Find the business at Booth 335 during the farm show, as well as online at www.plevnaimplement.com.
Show hours are 9 a.m. to 5 p.m. Tuesday, Jan. 17; 9 a.m. to 8 p.m. Wednesday, Jan. 18; and 9 a.m. to 4 p.m. Thursday, Jan. 19.
"The Fort Wayne Farm Show is back and better than ever before," Slowinski said.
Admission to the farm show is free, but there is a fee to park. The cost is $8 for the main lot, $12 for the preferred lot and $16 for buses or RVs. Cash, credit cards and debit cards are accepted, and this fee is valid for one entry.
In addition to the Fort Wayne Farm Show, Tradexpos produces the Topeka Farm Show in Topeka, Kansas; the North American Farm and Power Show in Owatonna, Minnesota; the North Star Ag Expo in Medford, Minnesota; and the Wichita Farm and Ranch Show in Mulvane, Kansas.
Visit the Tradexpos website at: www.tradexpos.com.