By Russ Higgins
Late July and into early August is not necessarily an enjoyable time to be in a northern Illinois cornfield. But it is an important time to visit your field for several reasons.
First is to evaluate your crop for leaf diseases. This is critical if you are still in the decision-making process of whether to use a fungicide on your corn crop in 2021. I often share with growers that several things need to be taken into consideration when deciding to apply a fungicide. They include a hybrid's disease susceptibility, the previous crop, tillage program, field history and value of crop. But most important, and in many cases most ignored, is scouting for the presence or absence of disease.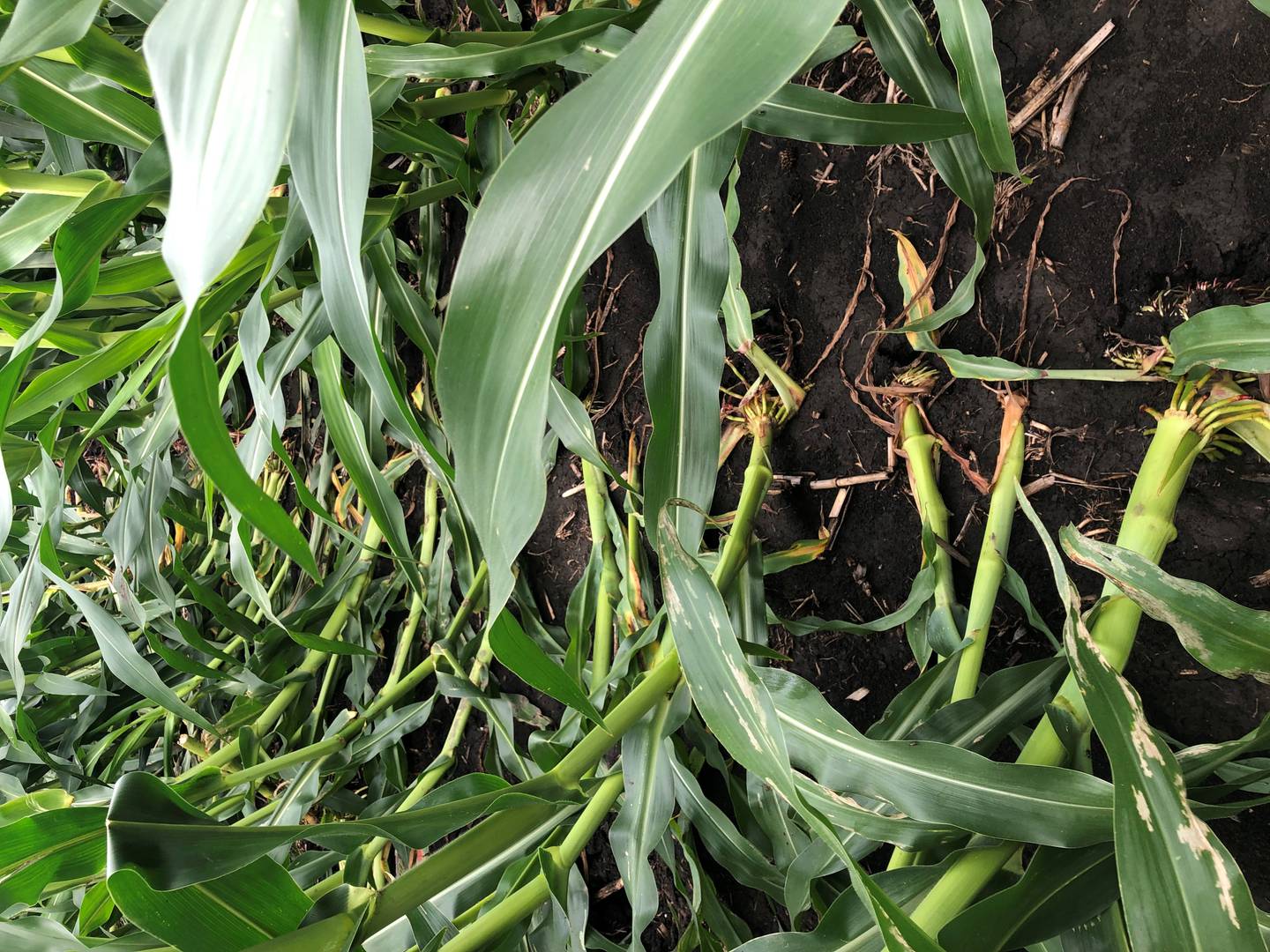 The experience of scouting pollinating cornfields can range from just warm and unpleasant to hot, humid and unbearable in many fields. Did I mention the pollen inside your shirt? Nonetheless, if fungal leaf diseases are not present in your field, the likelihood of getting a return on your investment for a fungicide application is unlikely. Recent weather patterns have been favorable for several diseases. Be on the lookout for northern corn leaf blight, gray leaf spot and tar spot. You can also evaluate for common or southern rust. Many diseases start in the lower canopy and move up the plant with favorable environmental conditions. The ear leaf and above are critical because they contribute 75% to 90% of the carbohydrates to grain fill. If disease is not present on the leaves below the ear leaf, a fungicide application may not be warranted. Continue scouting fields on a weekly basis or more often if diseases are starting in your crop or are reported in your farming area.
Scouting at this time can also make you aware of any insect issues that may have taken place, including root feeding from western or northern corn rootworm beetles and lodging issues. These are often compounded by storms and the resultant high winds and saturated soils. Maximum corn plant height occurs at or shortly after growth stage VT. If corn plants are lodged after VT, the likelihood of the plant straightening back up is greatly reduced because plant growth as far as cell expansion has ended. While there is little one can do as far as a rescue, being aware and scheduling an early harvest of these fields could increase your harvested bushels.
Note: This will be my final article for AgriNews as a University of Illinois Extension educator. My career with the university will end with the 2021 growing season and I will turn that responsibility over to a group of talented men and women who will continue the mission of Extension.
Recently I was asked if I could share a synopsis of how Extension has changed during my tenure with the University of Illinois. Looking back over my 25-plus years with the university I have realized the greatest part of my job was the association with some incredible people. They include my initial coworkers in DeKalb County who served as gracious and patient mentors. Also, the great farm families and agriculturists across northern Illinois, (and I would be remiss if I didn't mention I married the daughter from one of those families!). In addition, I met and worked with an incredibly skilled and dedicated group of coworkers both on and off campus. Many are now considered friends for life. If I run into you in the future, be sure to say hello. I'll have more time to visit!
Russ Higgins is a University of Illinois Extension educator, commercial agriculture.