INDIANAPOLIS — Operation Fly Formula touched down in Indianapolis on May 22 to deliver a large stock of infant formula.
The U.S. military aircraft departed Europe with 132 pallets of Nestlé Health Science Alfamino Infant and Alfamino Junior formula to Indianapolis.
These formulas were prioritized because they are in short supply in the United States due to the closure of the Abbott Nutrition plant in Sturgis, Michigan. Additional flights will be announced soon.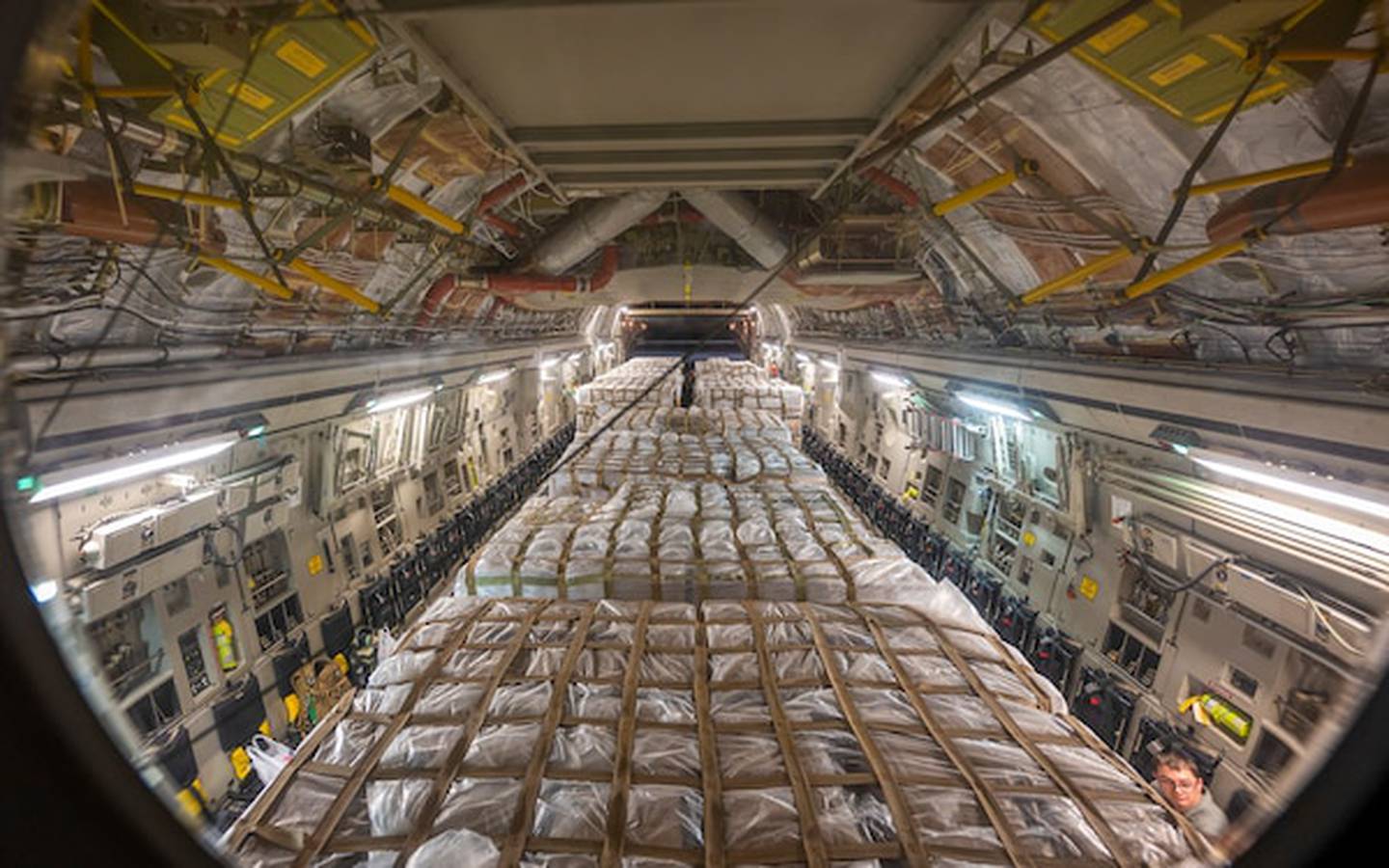 Agriculture Secretary Tom Vilsack traveled to Indianapolis to greet the arrival.
The Operation Fly Formula shipments will transport the equivalent of up to 1.5 million 8-ounce bottles of three types of formulas.