Follow the Kindred family throughout the entire year. Each month, look for updates about the family members and the decisions they make on their farm.
ATLANTA, Ill. — Ron and Jay Kindred were a little over half finished with the corn harvest on Monday afternoon, Sept. 27.
Ron was hauling corn to the local elevator while his son, Jay, had combine duties on a 46-acre field that has a long connection with the family and is now owned by Jay and his wife, Ashley.
"It's a farm that Jay and Ashley bought a couple of years ago and it's a farm that my grandparents owned at one time. Somebody else owned it in between and it's nice to have it back in the family," Ron said.
The Kindreds started harvesting corn Sept. 21.
"We've had about one and a half days off after we got 1.7 inches of rain. Otherwise we've been harvesting corn the whole time," Ron explained.
"We haven't harvested any soybeans yet. We've had some corn with standability issues and we just think the stalk quality is not the greatest and we should get it out before we start with soybeans."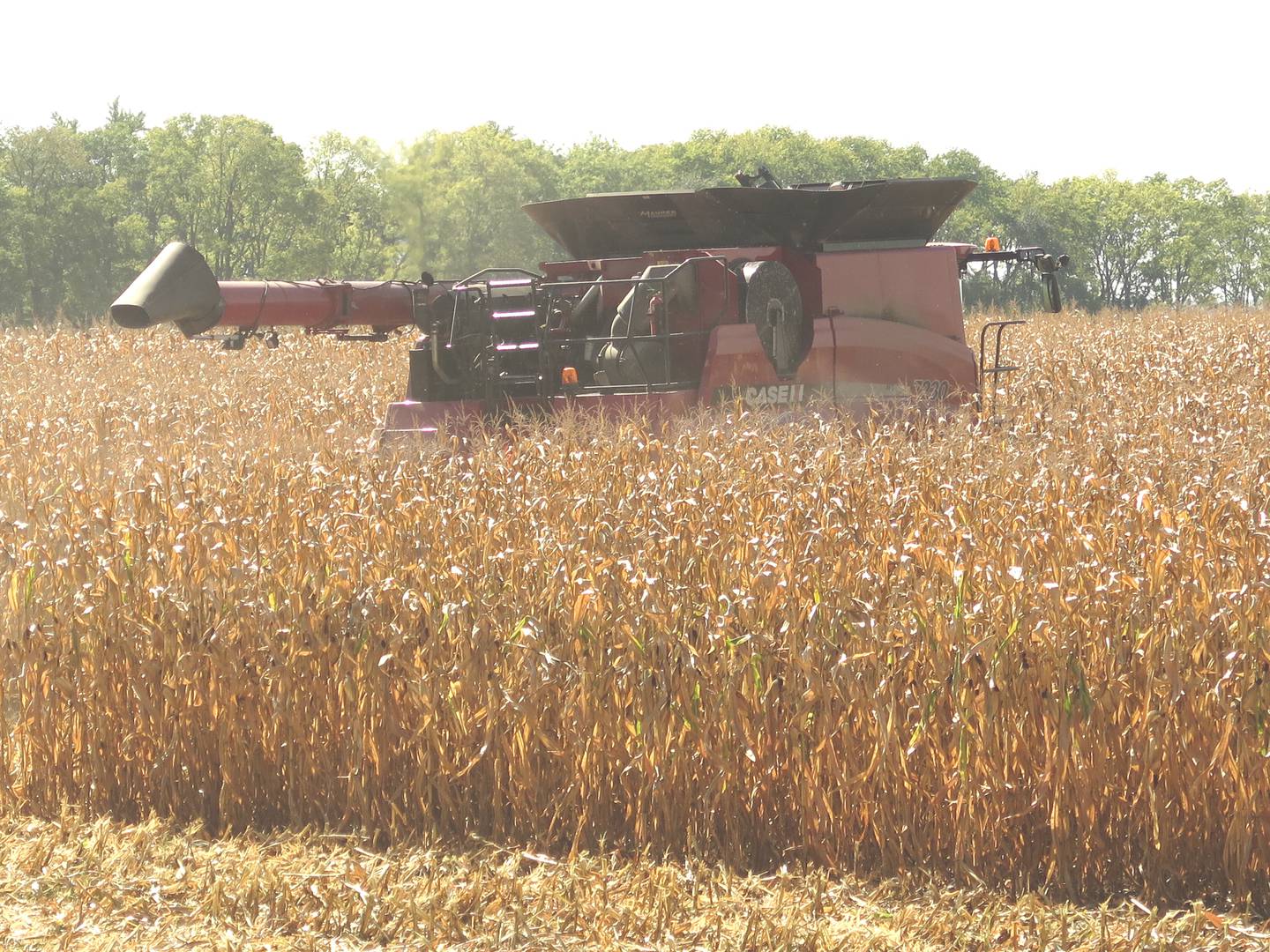 It was a hot, windy fall day with the temperature pushing 90 degrees, making conditions ripe for fire concerns, when this reporter stopped at the Kindred field.
"I don't like harvesting when it's this hot. We blow the combine off every day and worry about it the whole time we're out there because you never know when a bearing is going to go out. With the way the wind is blowing and as dry as the stalks are it can go in a hurry. I feel better when it's a little cooler and wetter," he said.
The Kindreds' corn yields so far are ranging from 190 to 226 bushels per acre, and moisture ranged from 16.5% to 25%.
"We've been all over the board in between there for yield. I think everybody is a little disappointed in the yields. We kind of have short-term memory. We kind of forget the conditions that this crop lived through early on with all the flooding we had and everything else," Ron continued.
"This farm here has had water on both sides of the creek and corn was under water. It's amazing; these crops can withstand a lot. It's amazing how good it stood and what the yield is even under tough conditions.
"I'm looking forward to finishing up corn and getting started on soybeans, so we can see what they're going to yield. I thought that the soybeans looked pretty good all year long, so I hope I'm not a little disappointed in them once we get into them."