BOONE, Iowa — Farmers dealing with labor shortages have a new solution with the autonomous Case IH Trident 5550 applicator with Raven Autonomy.
"This is the industry's first autonomous dry spreader," said Brent Bast, Case IH global product manager during a demonstration at the Farm Progress Show.
"I think this will be a game changer," Bast said.
The driverless machine is operated by guidance and steering, propulsion control, perception and path planning software developed by Raven.
"We've had quite a few cooperators testing the products all over North America, from individual growers through large acreage retailers like Agtegra out of South Dakota," Bast said.
One of those farmers is Brady Fahlman, owner of Fahlman Acres in Saskatchewan, Canada.
"Their farm is getting bigger and it is hard to find good help," Bast said. "This is a perfect fit for their operation to be able to send it out in the field to spread fertilizer while they're working on something else."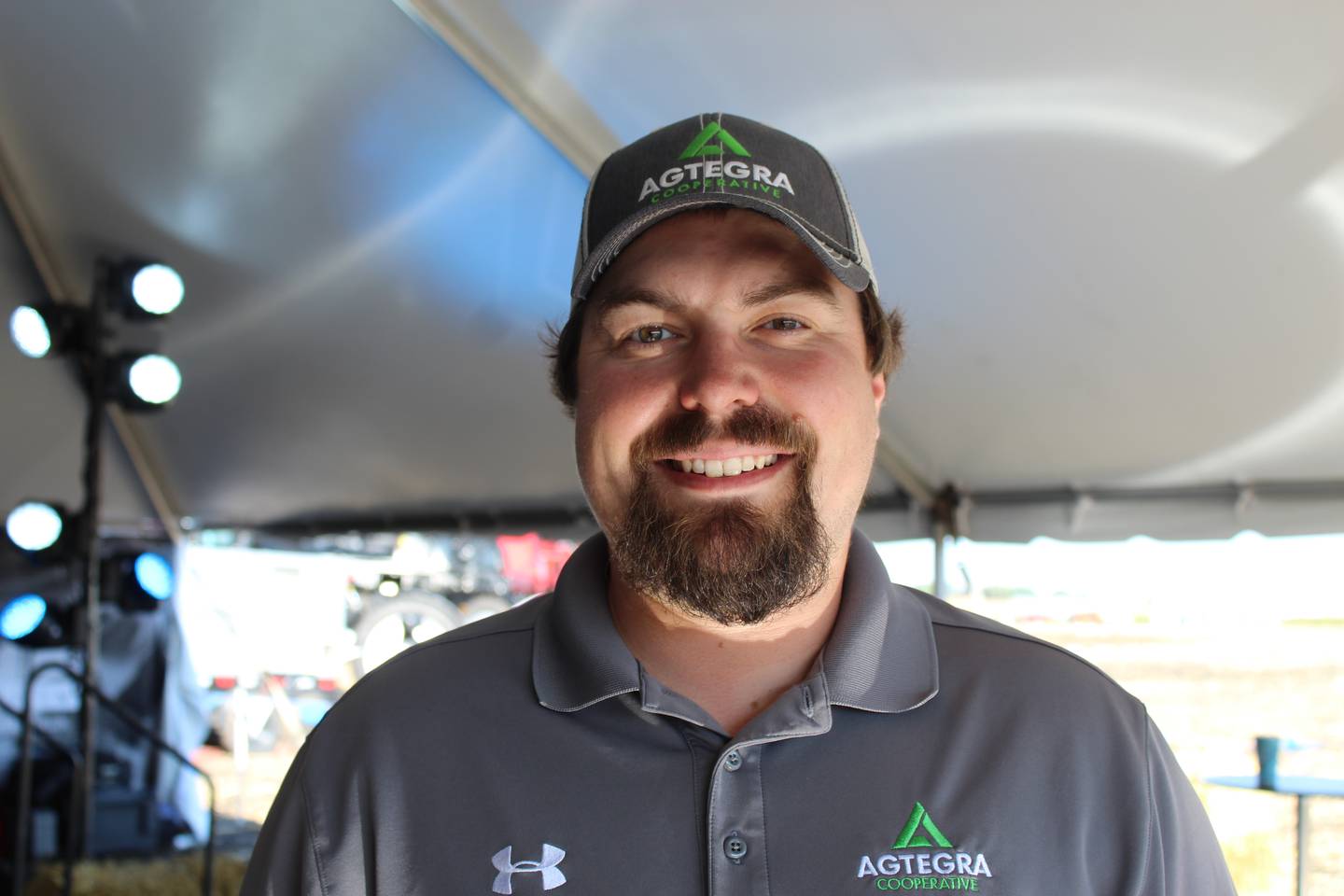 "We started with the first generation OMNiPOWER and we ran that for about a month and a half," said Matt Boomsma, agronomy logistics support for Agtegra in Huron, South Dakota. "They asked for feedback and we said we'd like to see OMNiPOWER in an existing machine."
With the development of Trident 5550 with Raven Autonomy, Boomsma said, that was exactly what cooperative was looking for.
"Labor is hard to find these days," he said. "We demoed the Trident during the springtime and we did over 6,000 acres."
Agtegra works throughout the state of South Dakota, into parts of North Dakota and even on farms in Montana at times.
"We have 176 machines in our fleet including sprayers and dry application equipment," Boomsma said. "We have over 900 employees and last season we covered a little over 5 million acres."
To start the process for the autonomous spreader, the operator goes around the border of the field with the RTK signal.
"The operator also goes around any obstacles in the field like a waterway, rock pile, trees or a wet spot," Boomsma said. "There is a cloud feature to share the boundary from the Viper4+ to the GSC to create a mission and then you can start applying."
The steepest learning curve is the steps an operator takes to set up the autonomy, Boomsma said.
"But it is easy to teach," he said. "One of our operators, who is not very technology friendly, was running the applicator in an hour."
During the trial period, Boomsma said, he experienced very minor problems with the autonomous spreader.
"In our area we don't have mobile RTK as strong as some areas in the U.S., so we would fight some signal issues and once in a while the tablet would have an issue," Boomsma said.
"We did not have any issues with the machine, it was the other products you need to run the system, but I bet we were never shut down more than 15 minutes," he said. "The support for Raven is incredible, they remote into the machine, help you navigate through it and you're up and going."
As the agronomy logistics support for Agtegra, Boomsma is the first call if there is a problem.
"I can remote into the monitor and help support the operators from my office," Boomsma said.
"When I was running the Trident early in the process, I would let the autonomy do the work and I would set my laptop up and do my job while I was in the machine," he said. "It's a fascinating machine."
Agtegra is adding a Trident 5550 applicator with Raven Autonomy to its fleet of spreaders.
"We are supposed to receive it this fall and I imagine we will keep adding these systems to our fleet," Boomsma said.
"We want to provide the best service we can for our customers," he said. "We're always aiming to provide our customers the most accurate data that they want along with the best service possible."
The Case IH Trident 5550 applicator with Raven Autonomy will have a limited launch in 2023, Bast said.
"I see over the next decade, you'll see this on multiple different products," he said. "It's pretty exciting."