By Jennifer Jones
By now, you have likely heard about the Illinois Nutrient Loss Reduction Strategy and the water quality goals outlined within it. The interim goal is to reduce nitrate-nitrogen and total phosphorus loads exiting the state by 15% and 25%, respectively, by 2025. Overall, the long-term goal is to reduce total nitrogen and total phosphorus loads leaving Illinois by 45%.
Illinois Extension began producing the Illinois Nutrient Loss Reduction Podcast in 2018 and has released 41 episodes at the time of this article's publication. The podcast was created to serve as an educational resource for farmers, landowners, and anyone interested in learning about how to reduce nutrient losses coming from production agriculture land to improve water quality locally in Illinois and downstream. Each episode typically focuses on a different conservation practice that can be used to reduce nitrogen and/or phosphorus loss. Occasionally there are special episodes that may focus on seasonally relevant topics, such as farm safety, or new updates from the Illinois Nutrient Loss Reduction Strategy Biennial Reports. At least one expert on the practice and one farmer who has adopted the practice on their farm are interviewed for each episode. The expert provides background information about the practice, current research findings, and where future research may be taking the practice. The farmer perspective is very important because they can share the "why" behind their decision to adopt a particular conservation practice, any challenges they experienced implementing it and how they overcame them, as well as successes, cost share opportunities they utilized to help adopt the practice, and advice for other farmers and landowners interested in the practice.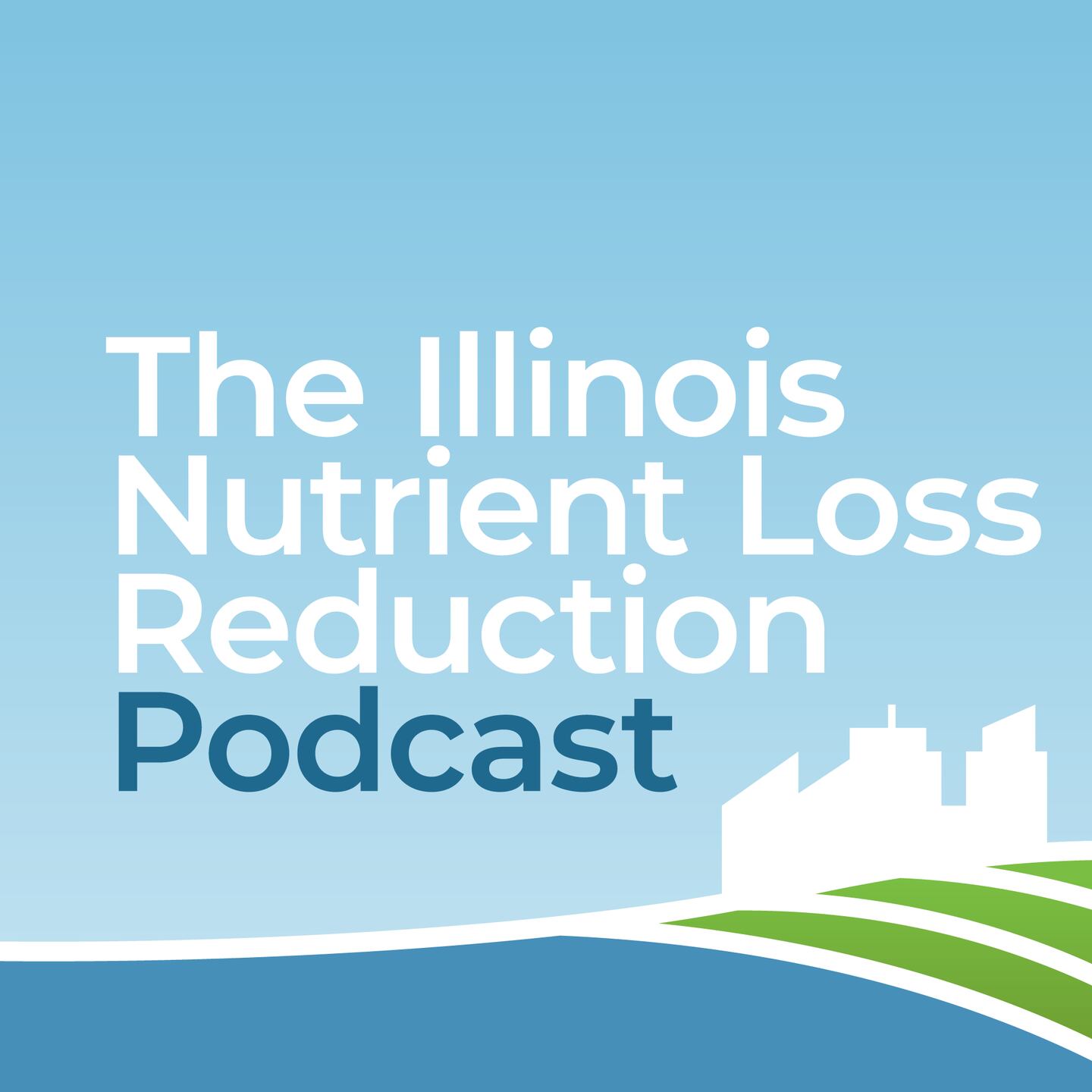 Conservation practices can generally be categorized as either an in-field or edge-of-field practice. Examples of in-field practices are cover crops, reduced or no-tillage, using the Maximum Return to Nitrogen (MRTN) rate when applying nitrogen fertilizer, using a nitrification inhibitor on any fall-applied nitrogen, applying all or at least 50% of nitrogen in the spring if possible, and considering Soil Test Phosphorus (STP) results before applying phosphorus fertilizer. Implementing in-field conservation practices can often have a positive benefit on soil health in addition to water quality. Edge-of-field practices can include, but are not limited to, woodchip bioreactors, saturated buffers, wetlands, non-tiled buffers, and filter strips. These topics and much more have been discussed in previous podcast episodes.
Recently, we expanded access to the podcast by making it available on four popular listening platforms. You can now tune in and subscribe to the Illinois Nutrient Loss Reduction Podcast on Apple Podcasts, Google Podcasts, SoundCloud, and Spotify. Make sure to turn on notifications so you know when a new episode is available!
Apple Podcasts: go.illinois.edu/NLRS_Apple
Google Podcasts: go.illinois.edu/NLRS_Google
SoundCloud: go.illinois.edu/NLRS_Soundcloud
Spotify: go.illinois.edu/NLRS_Spotify
I encourage you to check out the past episodes of the podcast for lots of rich conversation and research-based information regarding conservation practices that can be used to reduce nutrient loss. Rachel Curry, Todd Gleason, and I co-produce the Illinois Nutrient Loss Reduction Podcast. If you have any topics you would like to hear more about in future episodes, let me know. You can contact me at woodyar2@illinois.edu.
Jennifer Jones is a University of Illinois Extension Watershed Outreach Associate.